15 Homemade Halloween treats are a fun and creative way to celebrate the spooky season. Here are 15 ideas for delicious and festive treats to make at home for Halloween: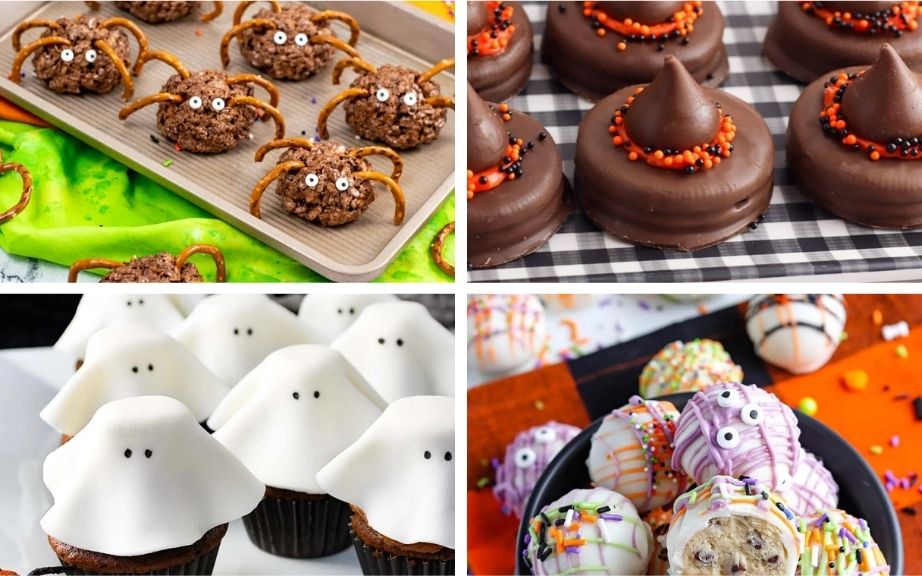 15. Spiderweb Chocolate Bark
This creepy spiderweb chocolate bark is the perfect Halloween treat! A chocolate cobweb is weaved over dark and white chocolate layers. Then we add some homemade candy spiders. Halloween bark is a creepy way to celebrate Halloween. In 30 minutes, you can make this simple dish.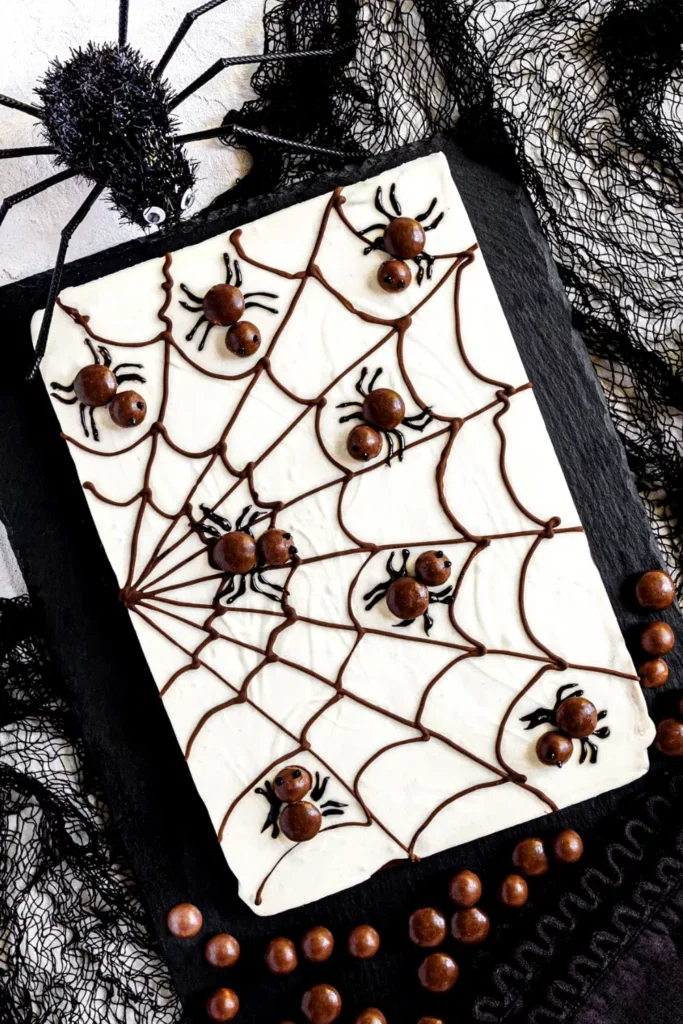 Check it here.
14. M&M Halloween Chocolate Cookies
M&M Chocolate Cookies are always a crowd pleaser. Aside from their delicious flavor, one of the nicest things about chocolate M&M cookies is that you can customize them with different types of seasonal M&M candies! So go ahead and get a bag of M&Ms and make a batch of these delectable and EASY chocolate chocolate chip M&M cookies for your family and friends!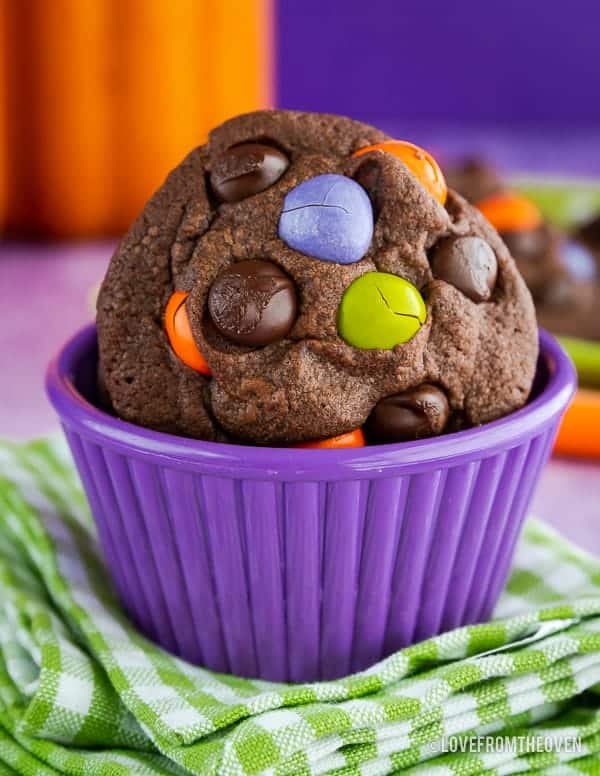 Check it here.
13. Frankenstein Apple Cider Halloween Donuts
These Frankenstein apple cider Halloween doughnuts are fantastic. They're ridiculously cute, and decorating Halloween donuts is a lot of fun! Every bite of baked apple cider donuts is bursting with delicious fall flavor. This terrifying baked Halloween doughnut shaped like a Frankenstein monster will be a hit with everyone.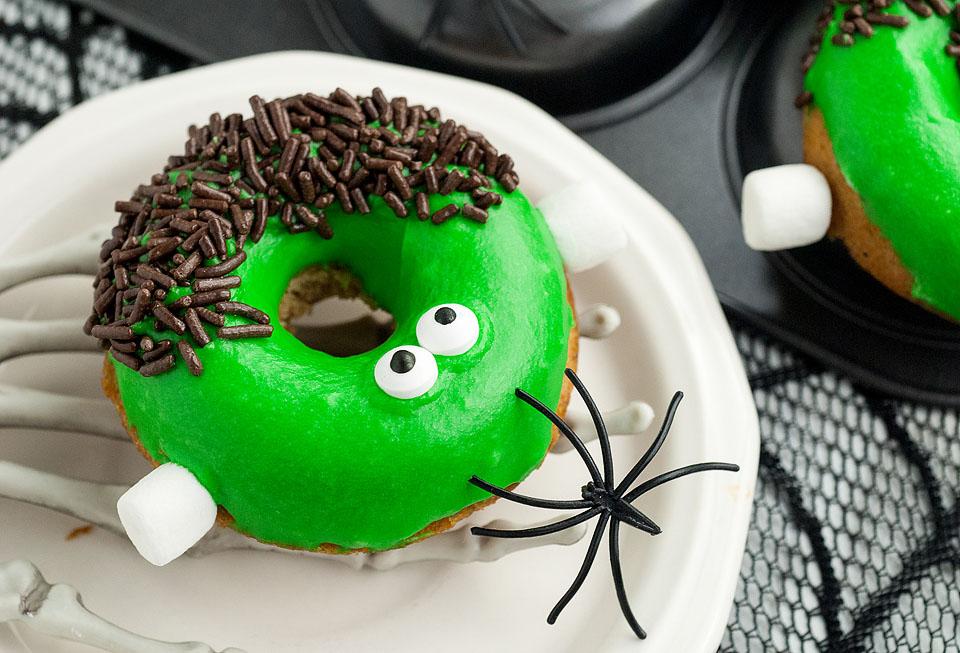 Check it here.
12. Microwave Fudge with Candy Corn
This Microwave Fudge recipe is loaded with sprinkles and candy corn and is really simple to make! It simply requires five ingredients and is the ideal simple Halloween or Thanksgiving treat!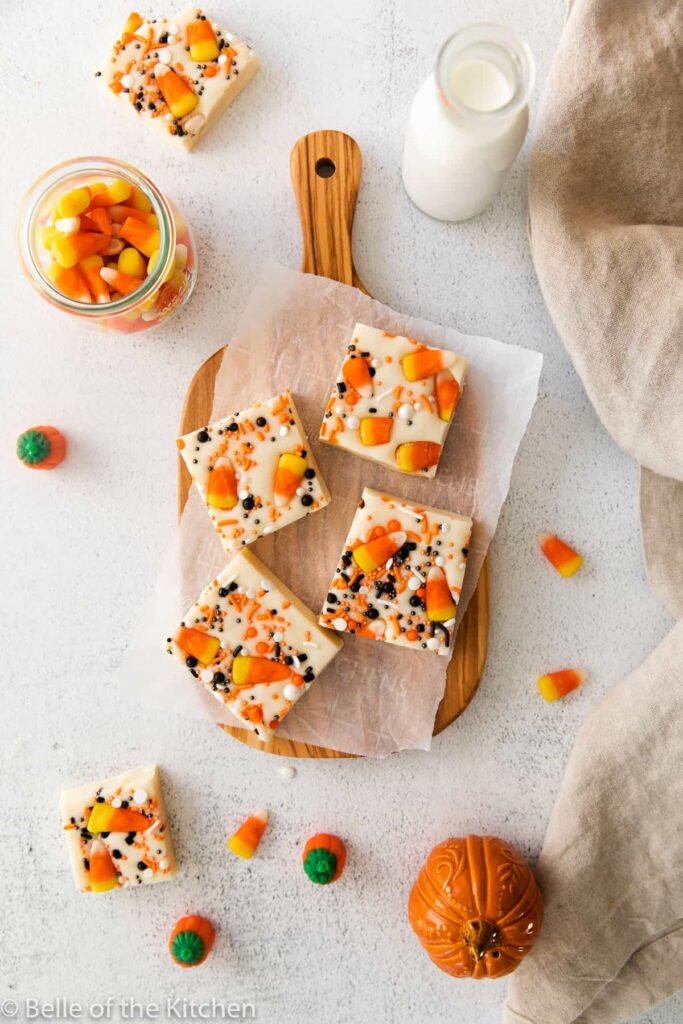 Check it here.
11. Halloween Cookie Dough Balls
Halloween Cookie Dough Balls are a no-bake delicacy that everyone enjoys. They're chocolate-dipped bits of chocolate chip cookie dough that have been decorated for Halloween.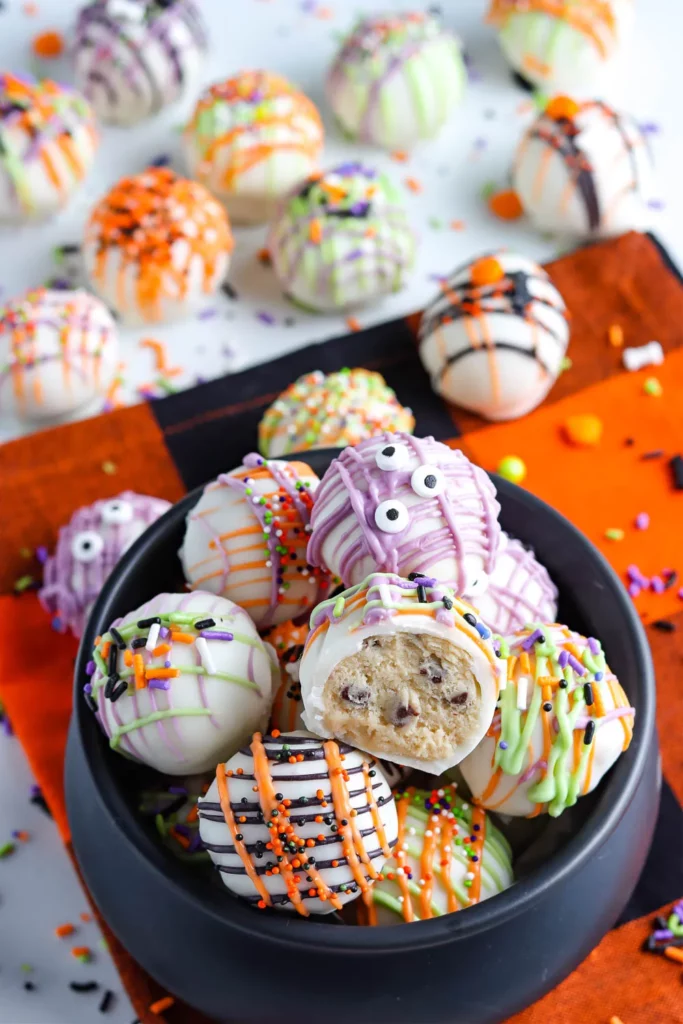 Check it here.
10. EASY FONDANT GHOST CUPCAKES
These Halloween ghost cupcakes are perfect for your festive celebration. These cute fondant ghosts are simple to create with store-bought fondant, marshmallows, and melted chocolate chips. It's a fun food project for kids to enjoy making and eating during Halloween.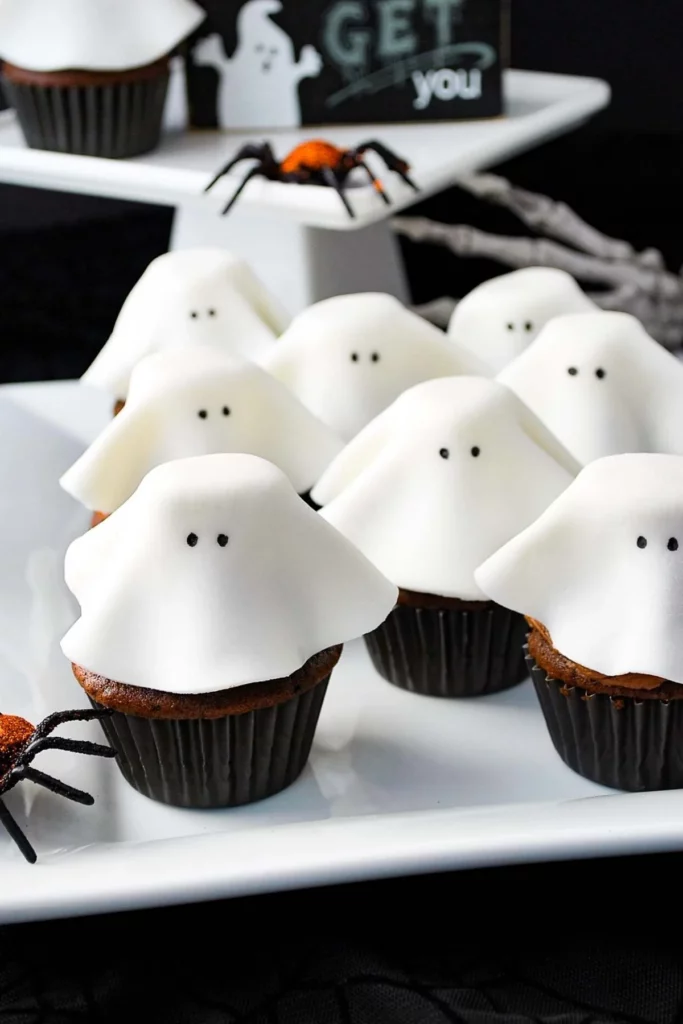 Check it here.
9. Homemade Little Debbie Pumpkin Delights Recipe
Introducing the Homemade Little Debbie Pumpkin Delights recipe, a delightful replica of the beloved seasonal treat! This recipe offers a healthier alternative that is gluten-free, vegan, and allergy-free. Prepare yourself for soft pumpkin spiced cookies with a spooky carved face, filled with delectable pumpkin butter filling. It's a dessert that captures the essence of pumpkin pie, without the need to wait for its limited-edition release!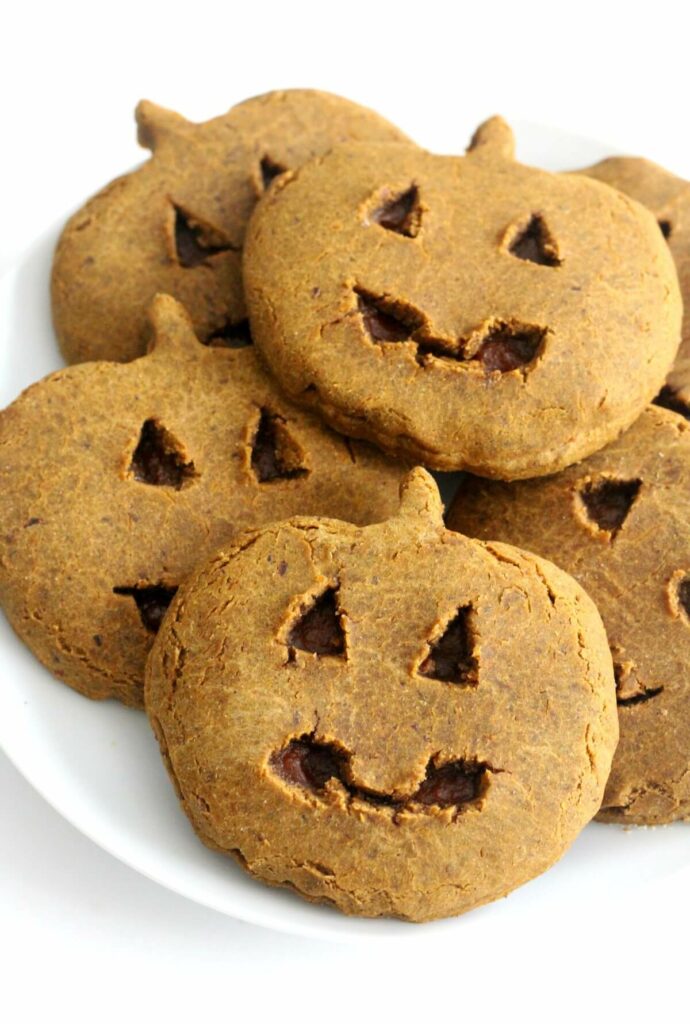 Check it here.
8. MERINGUE GHOSTS
These adorable Meringue Ghosts are a breeze to make! They have a crispy exterior and a soft, marshmallow-like interior. Your Halloween guests will adore them!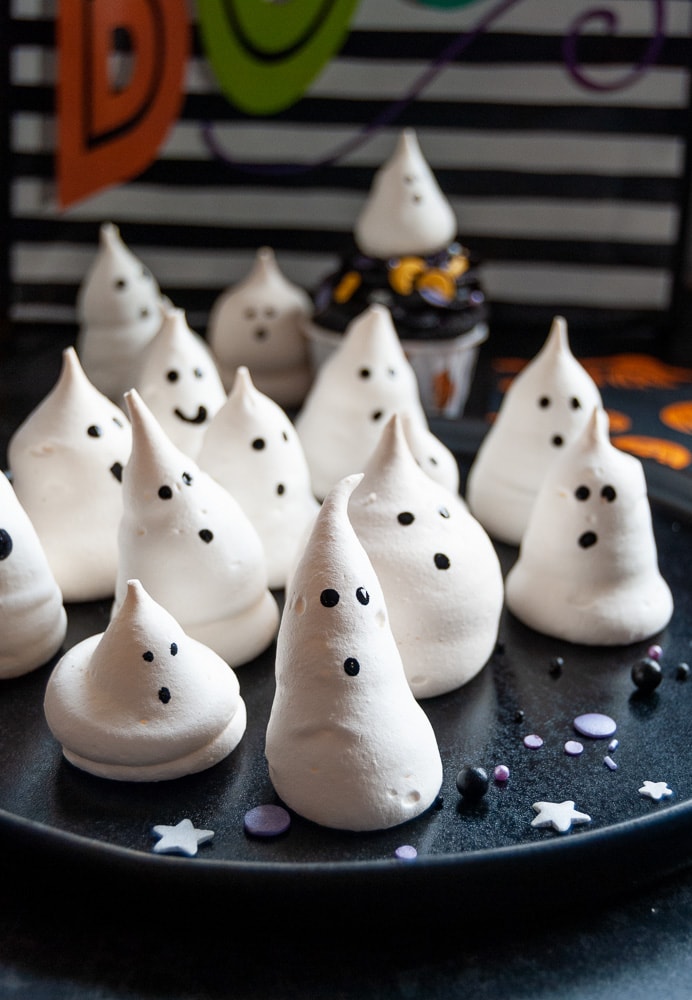 Check it here.
7. Easy DIY Caramel Apples – Autumn and Halloween Treat
For a delightful Autumn and Halloween treat, consider trying out some delicious and effortless homemade caramel apples. These DIY caramel apples are just as easy to make as their red candied counterparts. The thought of caramel-coated apples is enough to make anyone's mouth water! If you're interested in learning how to make caramel apples on a stick, continue reading for the ultimate caramel apple recipe this fall season.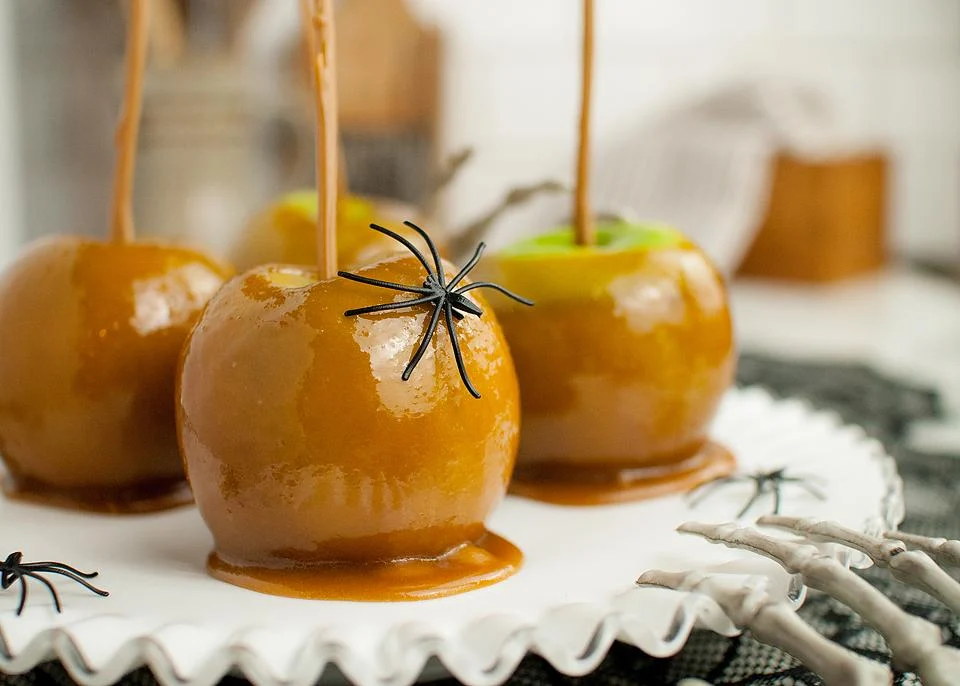 Check it here.
6. THREE INGREDIENT OREO MUMMY TRUFFLES
Discover these Oreo Mummy Truffles! You'll definitely adore them. Transform your truffles into Halloween party favors for an enjoyable and celebratory experience. With just three easy-to-find ingredients, these no-bake sweets are pure delight, without any deceptive tricks.
Check it here.
5. HALLOWEEN MARSHMALLOWS
The Halloween Marshmallows are adorable. Covered in melted chocolate and decorated with amusing faces, your children will adore them.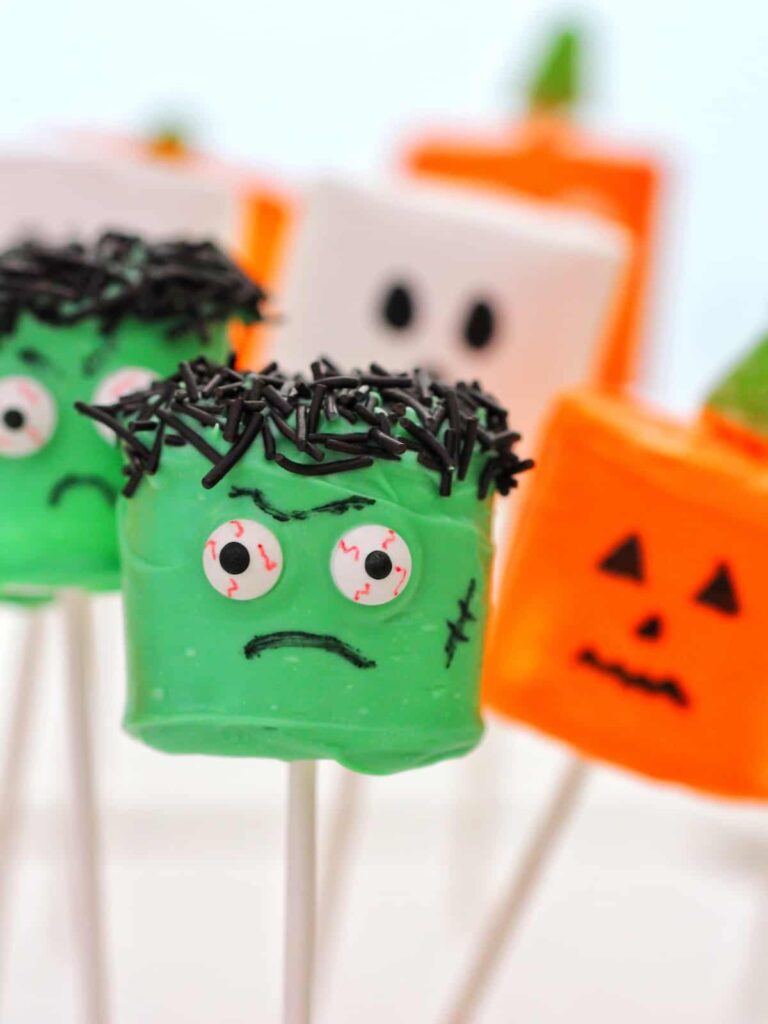 Check it here.
4. WITCH HAT HALLOWEEN COOKIES RECIPE
These Witch Hat Cookies are a simple Halloween cookie recipe that guarantees a fun experience! They are ideal for a Halloween party and don't involve any baking!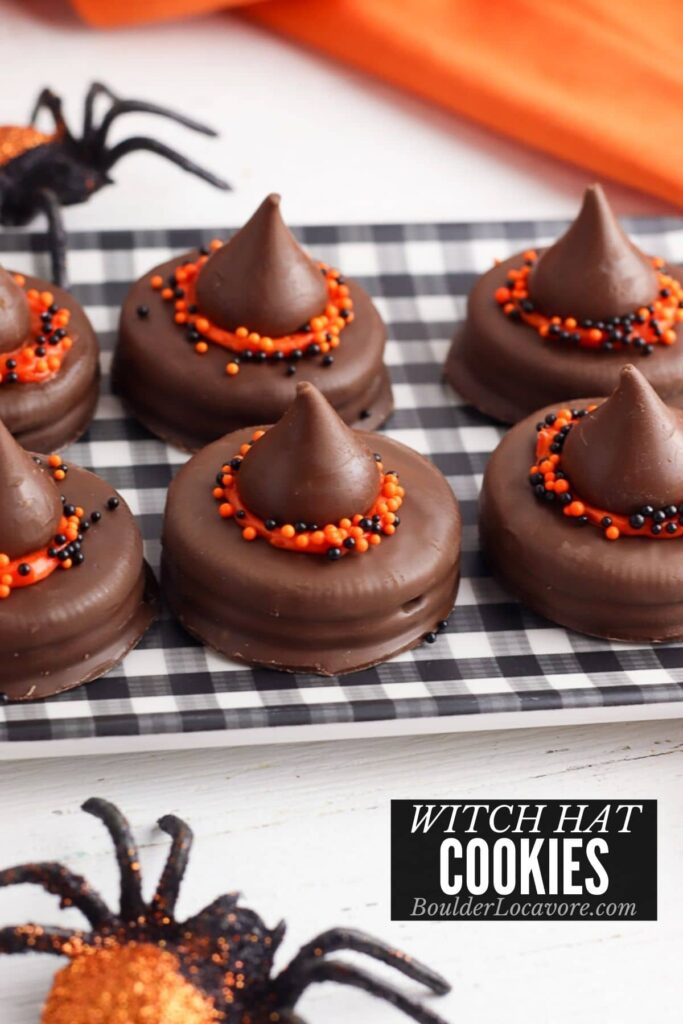 Check it here.
3. HALLOWEEN SPIDER TREATS
Rice Krispie Treat Spiders are a simple and fast Halloween snack created using Cocoa Krispies cereal, marshmallows, butter, and pretzels.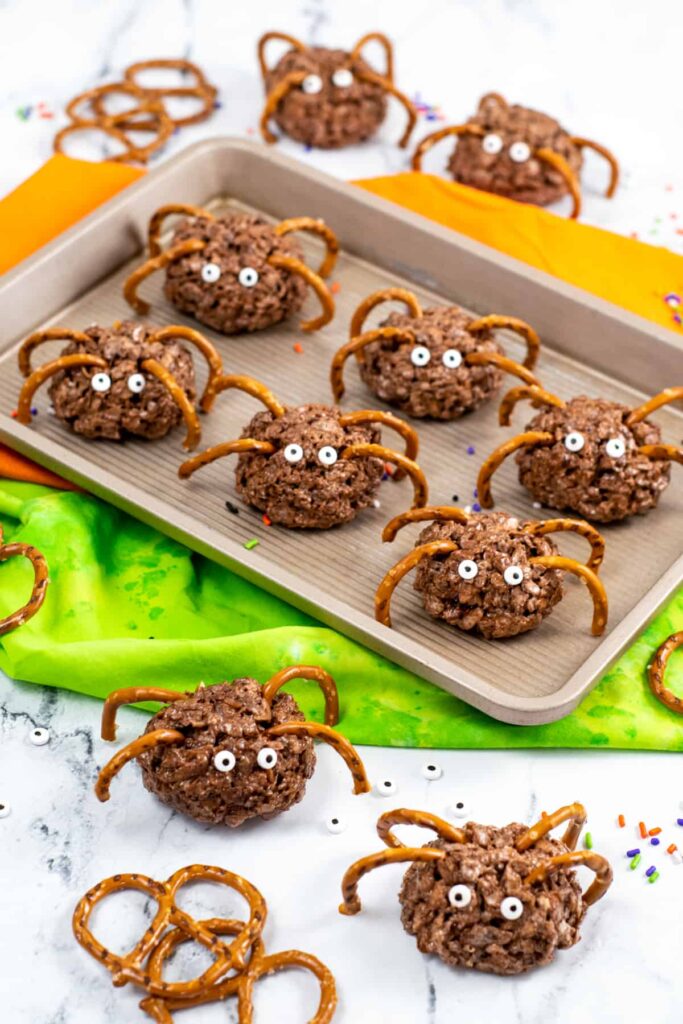 Check it here.
2. Halloween Peanut Butter Cupcakes
Super moist cupcakes infused with the irresistible combination of peanut butter and chocolate, topped with luscious peanut butter frosting and adorned with adorable chocolate spiderwebs and tiny spiders!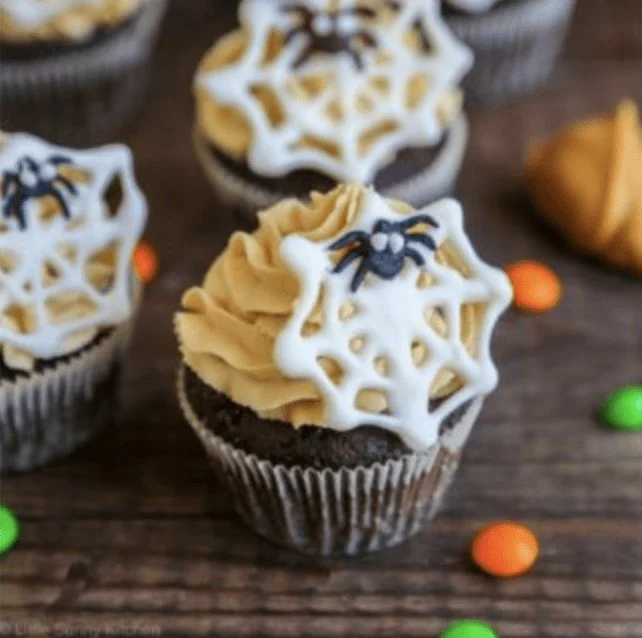 Check it here.
1. EASY CANDIED HALLOWEEN POPCORN
This year, Halloween celebrations have taken a different turn. With trick or treating banned in many states, Halloween parties with social distancing measures in place are becoming more popular. And for these parties, there's nothing better than having candied Halloween popcorn as a delicious treat. Make sure to try out this tasty snack at your next Halloween gathering.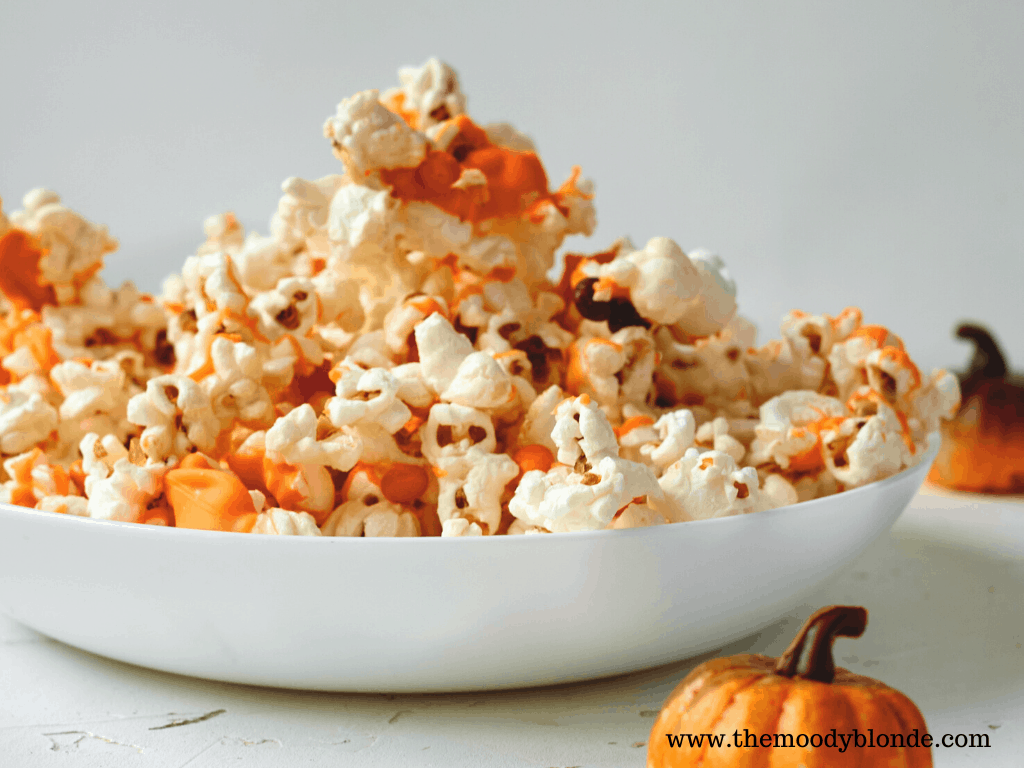 Check it here.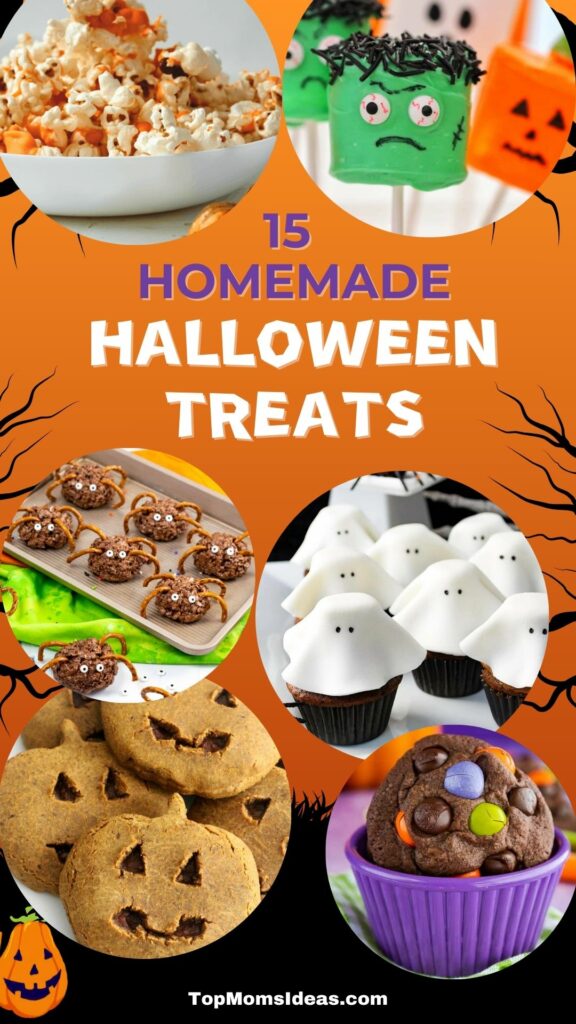 More Halloween Recipes…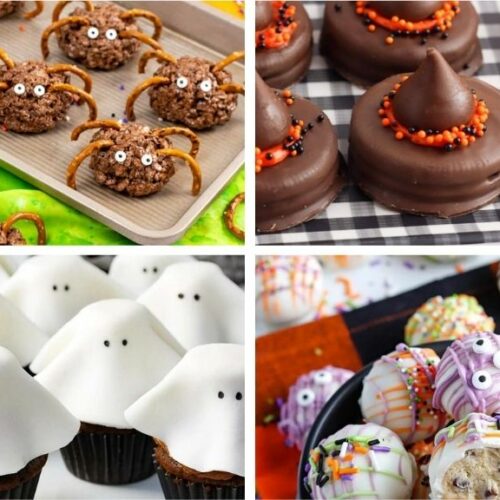 15 Homemade Halloween Treats
Homemade Halloween treats are a fun and creative way to celebrate the spooky season.
Ingredients
HALLOWEEN MARSHMALLOWS

THREE INGREDIENT OREO MUMMY TRUFFLES

EASY FONDANT GHOST CUPCAKES
Instructions
Choose any Homemade Halloween Treats from the post that you like.

Click on the link below the photo to get the full recipes and instructions.

Try the best Homemade Halloween Treats and share your photo under my pin on Pinterest!