14-Day Mediterranean Meal Plan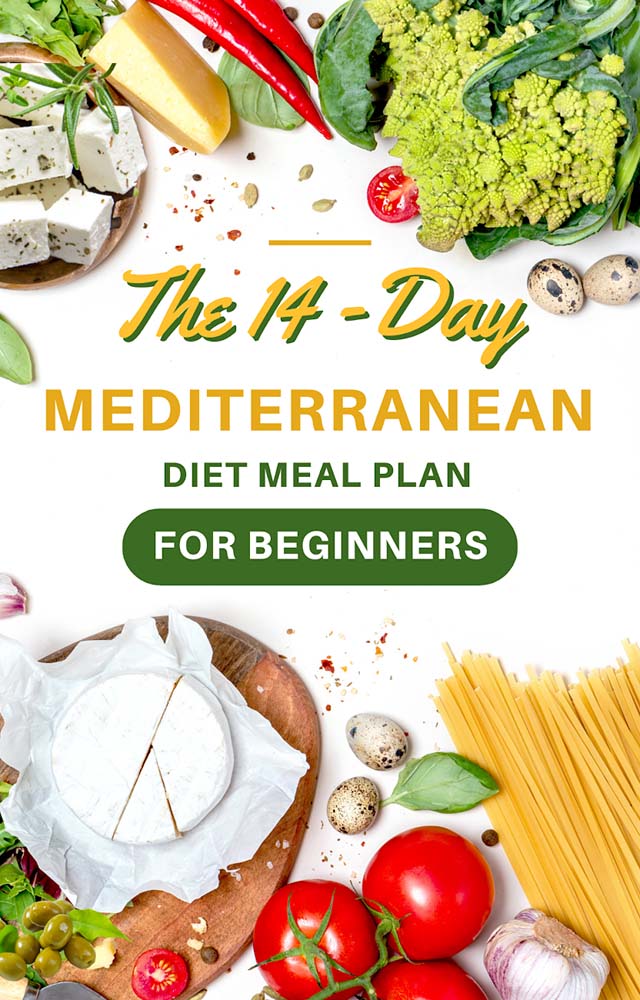 I think you'll feel pretty good…This Mediterranean diet plan includes a grocery
list and delicious healthy Mediterranean recipes for breakfast, lunch, and
dinner.
Plus, some suggestions for snacks and desserts. Remember, we're all different, so listen to your body and make this diet plan
work for you!
Make sure to drink enough water throughout the day, to actually take your
time to chew and taste your food, to move your body every day in a non-
structured way aka don't put all of your movement in the workout basket.
Simply aim to live more and to keep a more active lifestyle through daily
activities like walking, hiking, playing ball or even gardening. And get enough
sleep.
The 14-Day Mediterranean Meal Plan (51 pages) is a DIGITAL product and will be sent to you instantly in PDF format, which you can view on ANY computer, tablet, or smartphone!