25 Creating DIY Christmas decorations and crafts is a wonderful way to add a personal touch to your holiday decor and make your home feel festive. Here are some fun and creative ideas to get you started: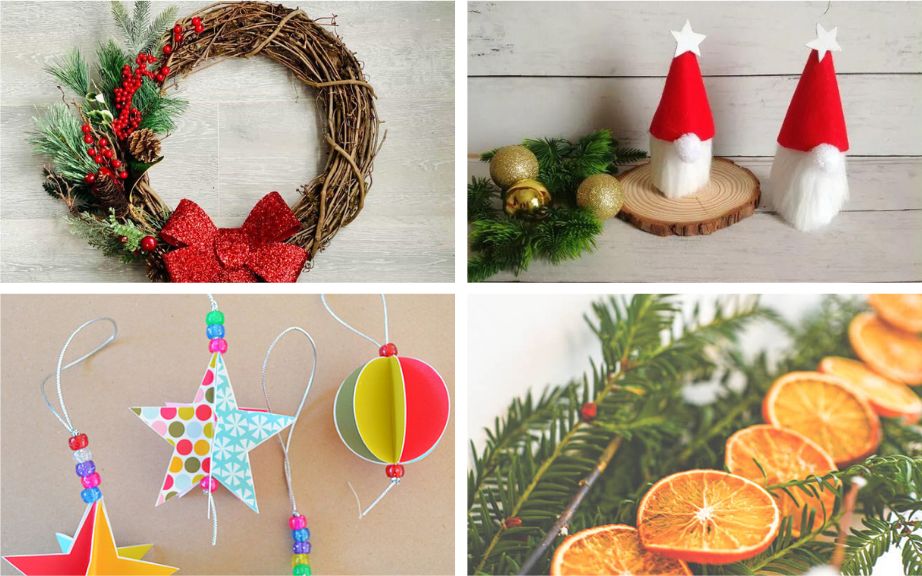 25. CORK CRAFTS – SNOWMAN ORNAMENTS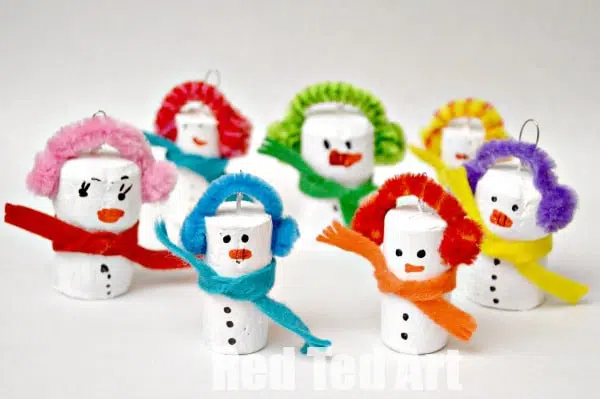 Check it here.
24. 3 CHRISTMAS CANDLE DECORATING IDEAS THAT TAKE LESS THAN 5 MINUTES TO MAKE!
One disadvantage of living far away from relatives is that our holidays are rather quiet gatherings. Every other year or so, relatives or friends come to visit, but this year it will just be my husband and I and our two children. But it doesn't mean I don't want the holidays to be memorable! These Christmas candle decorating ideas are cheap and simple to make. That means I can get into the Christmas mood without breaking the bank or worrying about elaborate centerpieces!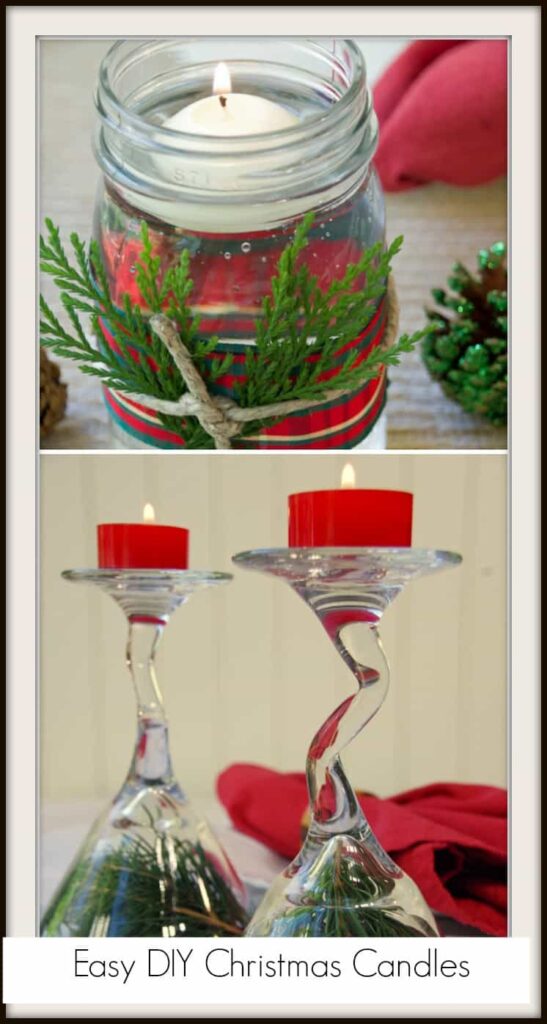 Check it here.
23. Yule Pomander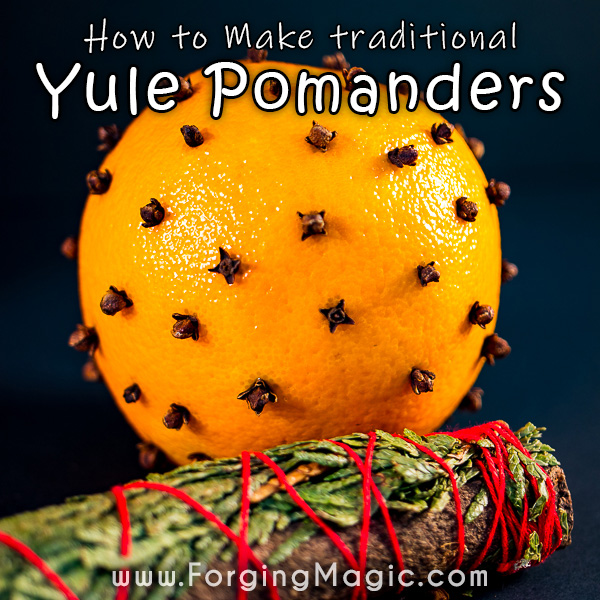 Check it here.
22. Star and Circle Paper Christmas Decorations – Free Printable.
When your day isn't going so well, it's the ideal moment to get crafty. It's the ideal time to construct these simple paper star and circle Christmas decorations.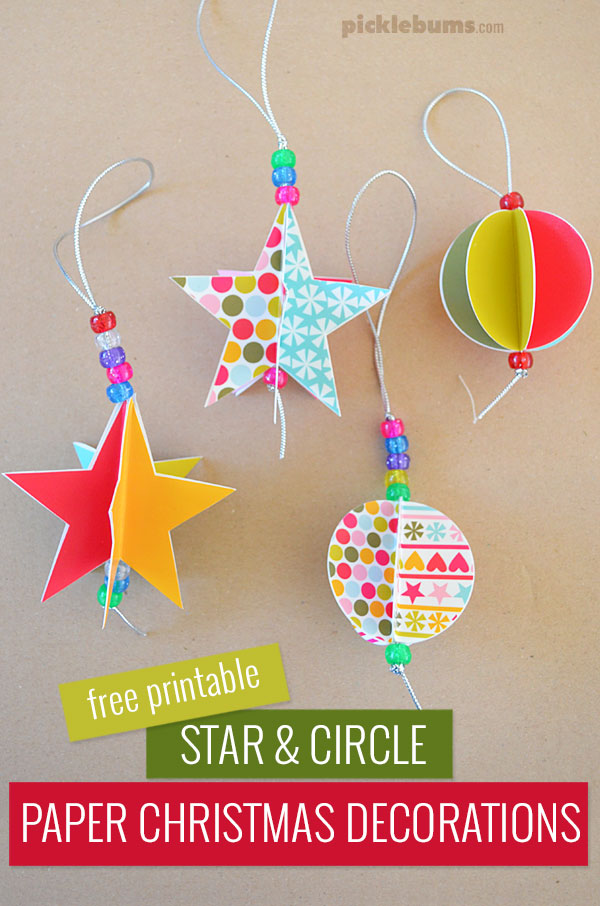 Check it here.
25 Creating DIY Christmas Decorations and Crafts
21. Snowman Ornaments for Christmas
Did you know that decorating for Christmas early makes you happier? Christmas is one of our favorite times of year, so it only makes right to kick off the holiday season with these adorable snowman decorations.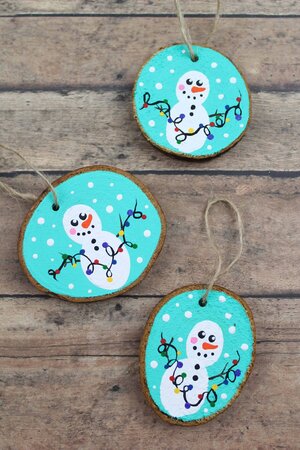 Check it here.
20. Make your own gorgeous paper cup Christmas tree
A paper cup Christmas tree is a lovely and simple Christmas tree project for you. If we can do it, so can you!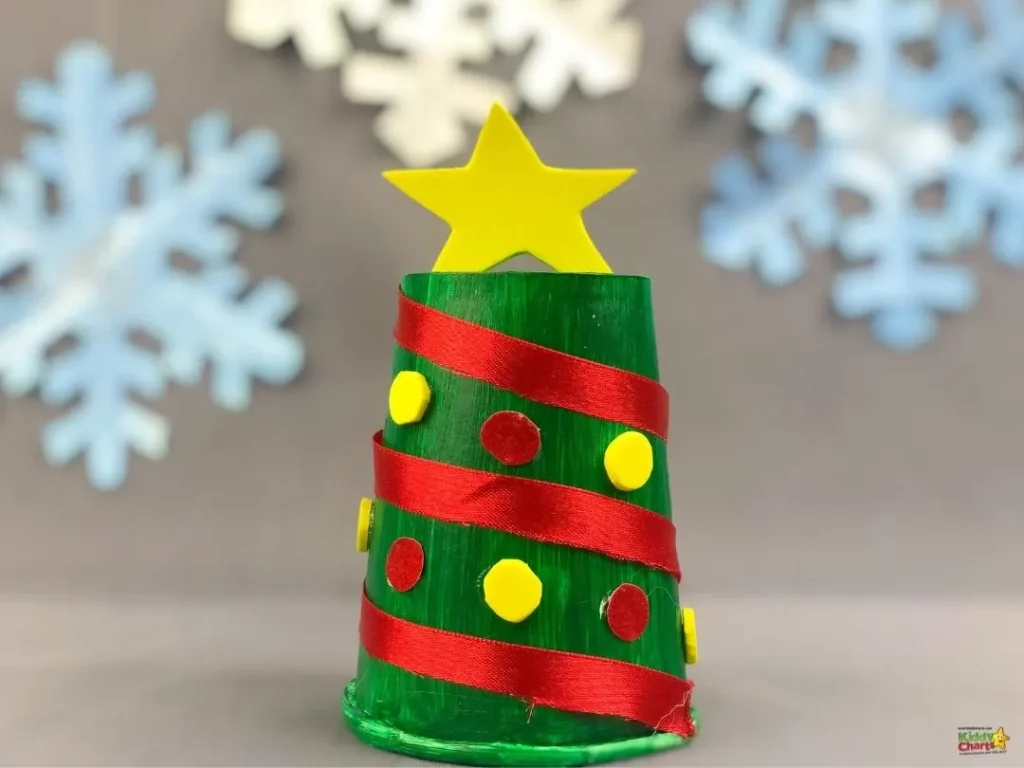 Check it here.
19. DIY Felt 3D Christmas Tree Decor
We created a simple 3D Christmas tree template for creating stunning holiday decor using felt sheets in beautiful, cool blues and greens.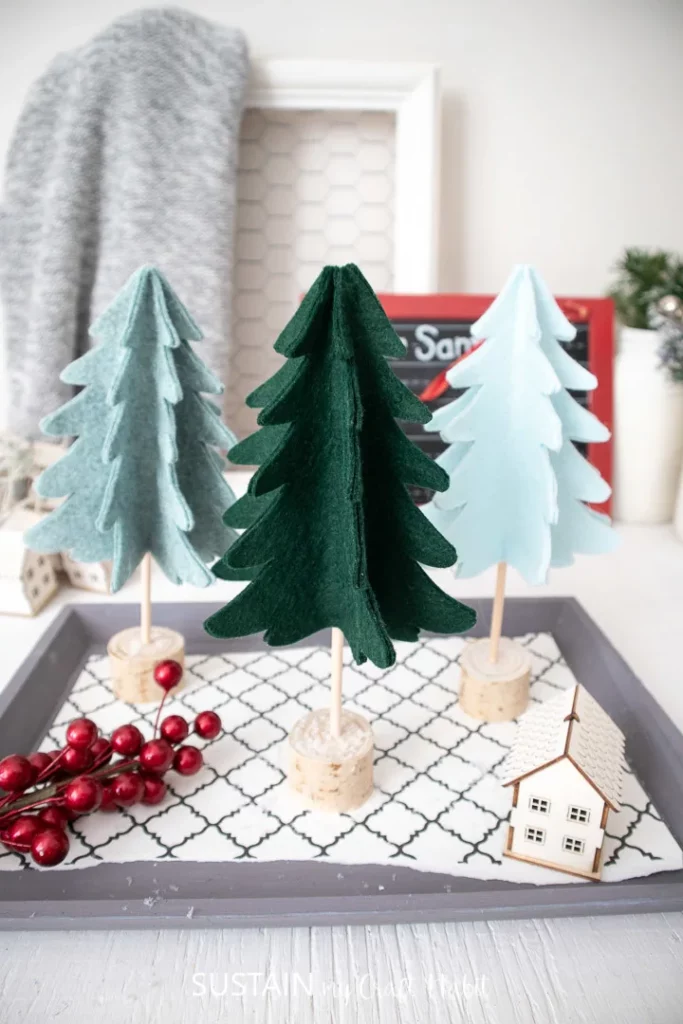 Check it here.
18. How to Make DIY Christmas Gnomes
Make adorable and playful gnomes in just 15 minutes for the holiday season! No need for many supplies, just gather a tissue paper tube, red and beige felt sheets, a piece of faux fur, and a glue gun.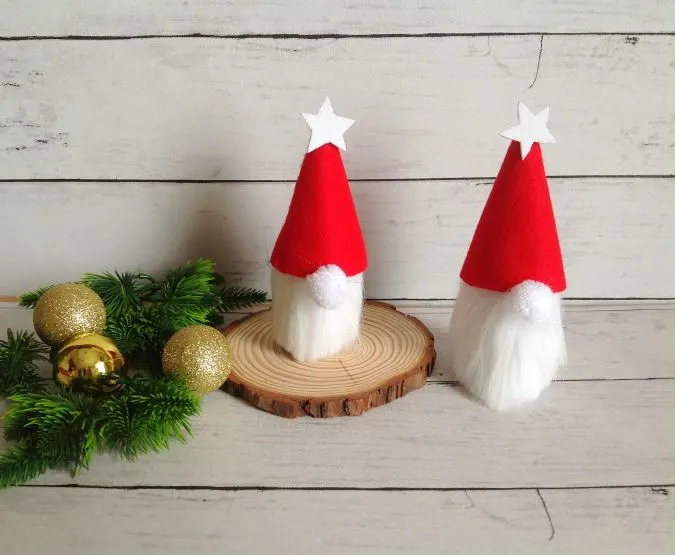 Check it here.
25 Creating DIY Christmas Decorations and Crafts
17. Easy Christmas Grapevine Wreath You Can DIY
Create a quick and simple Christmas grapevine wreath that can be assembled in minutes. Decorate your door with this festive and enjoyable DIY project, or give it as a thoughtful gift.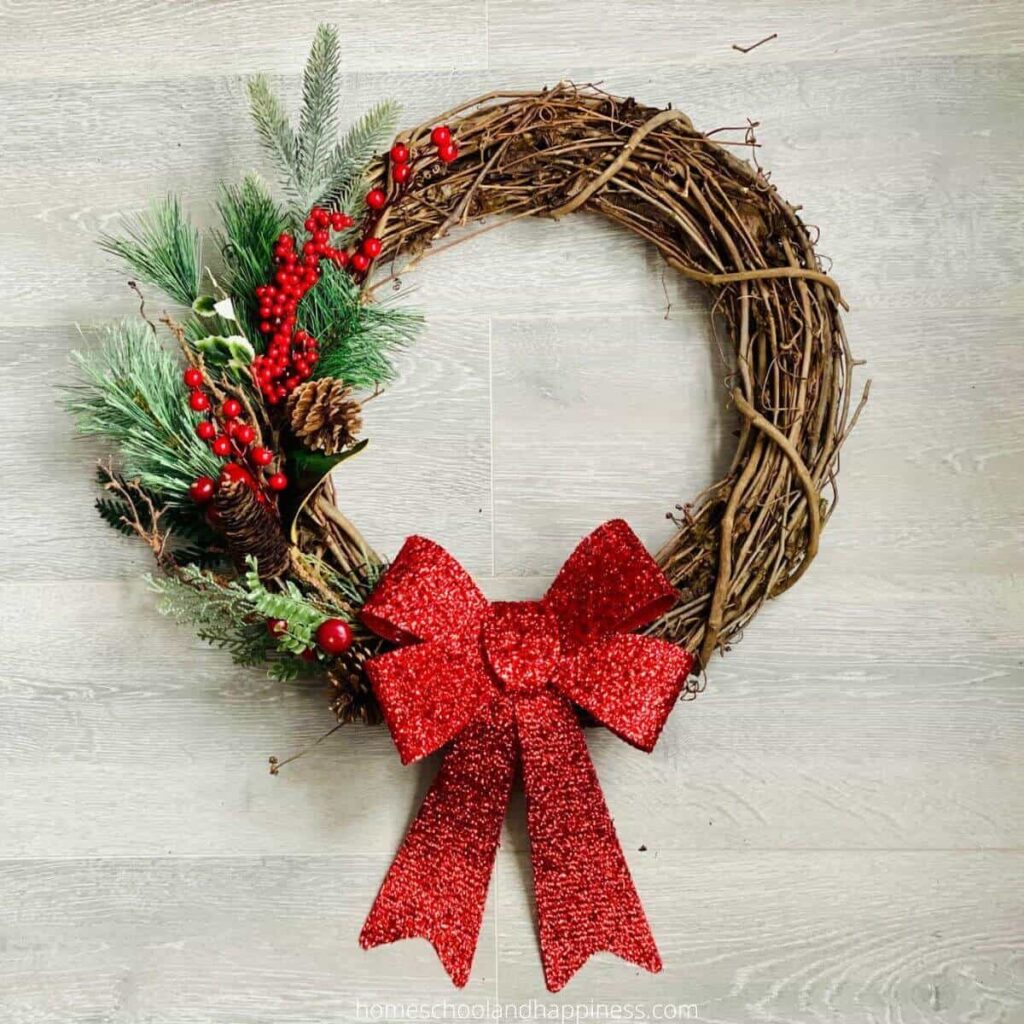 Check it here.
25 Creating DIY Christmas Decorations and Crafts
16. Simple Christmas Stocking With Pattern & Tutorial
Learn how to sew a simple Christmas stocking with this easy-to-follow pattern and tutorial. The holidays are just around the corner, get creative and save money by making your own personalised Christmas stocking for less than $5.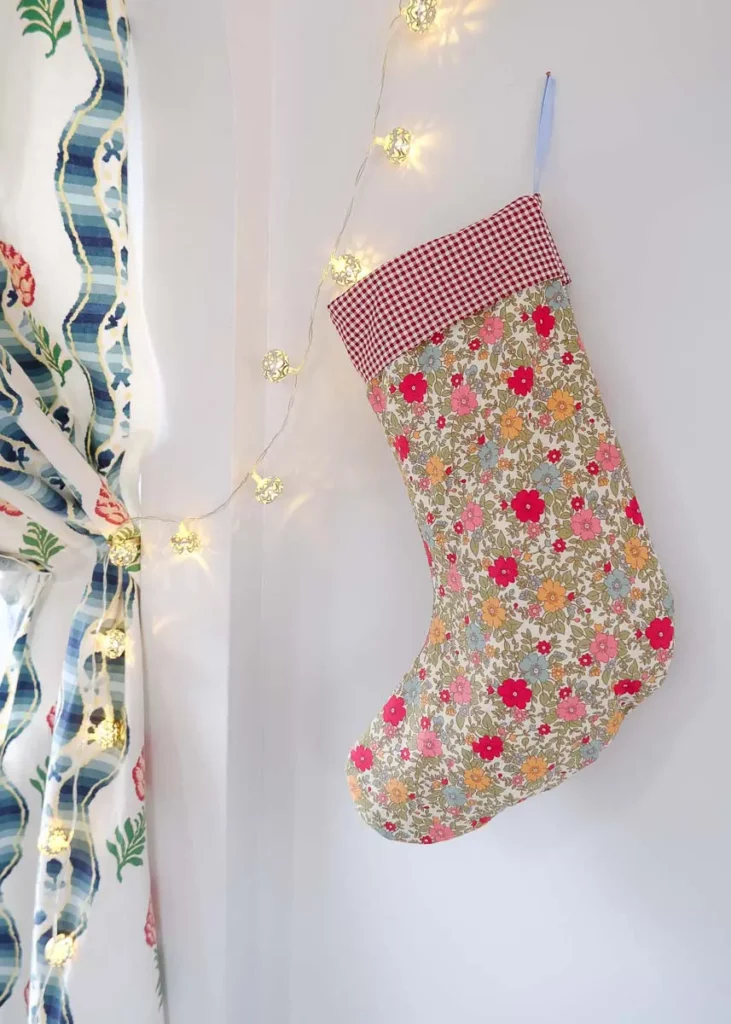 Check it here.
25 Creating DIY Christmas Decorations and Crafts
15. Felt Mistletoe Ornament Tutorial
This DIY Christmas ornament is simple to create. It can be hung on your Christmas tree or in a doorway, adding a touch of classic Christmas decor to any space.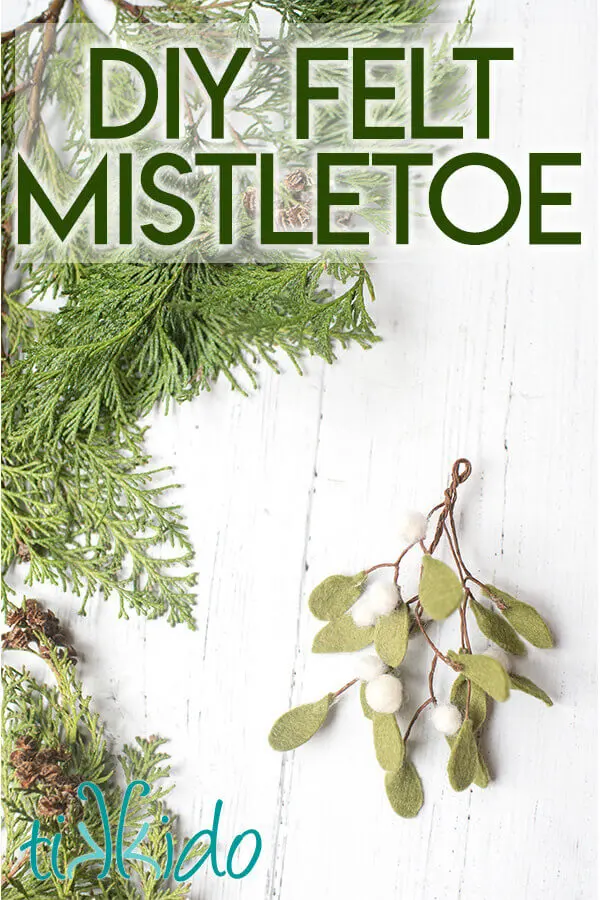 Check it here.
14. Decorate your own Christmas Tree free printable
Introducing an adorable Christmas tree free printable to get your kids excited about the holiday season! This printable allows your little ones to decorate their very own tree. Christmas time is approaching, so let's showcase this fun activity!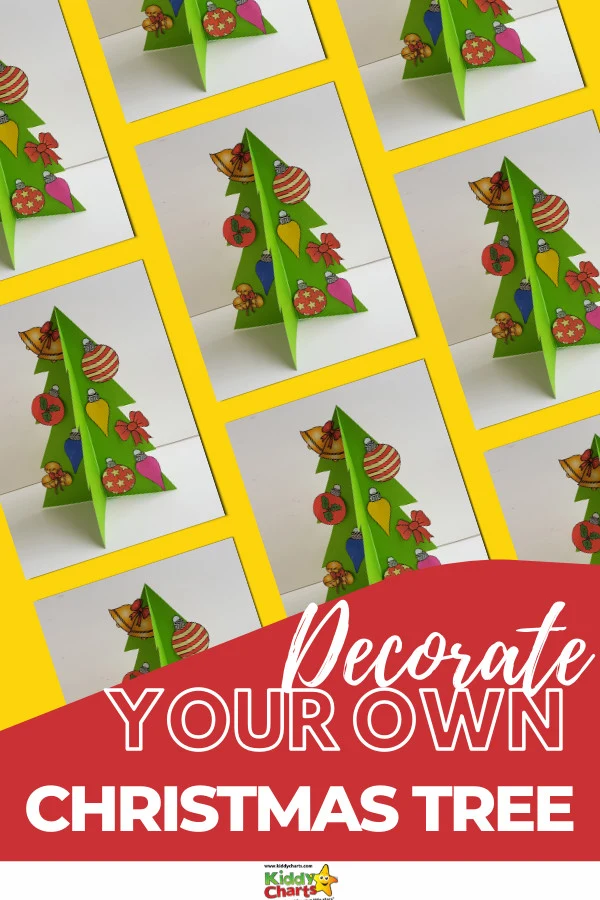 Check it here.
13. Santa Candles the kids can make
Easy DIY Santa Candle Craft for the Holidays, perfect for kids.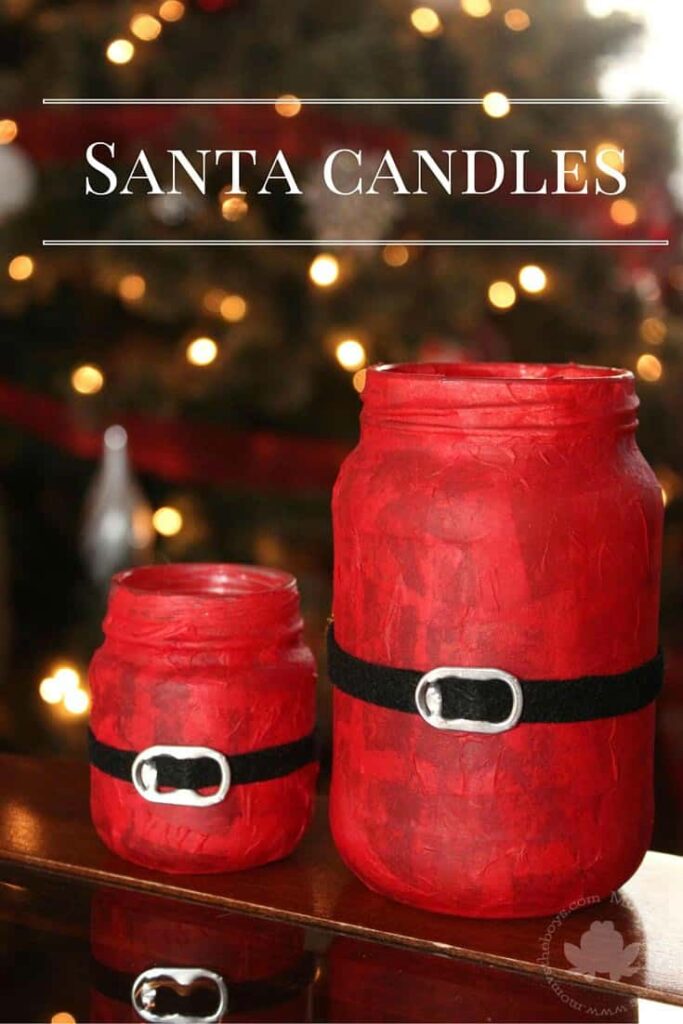 Check it here.
12. How to Make a Dried Orange Garland
A dried orange slice garland is a lovely, rustic, and classic Christmas ornament that can be easily crafted. This type of dried fruit garland is a stunning addition to your Christmas tree or fireplace mantel.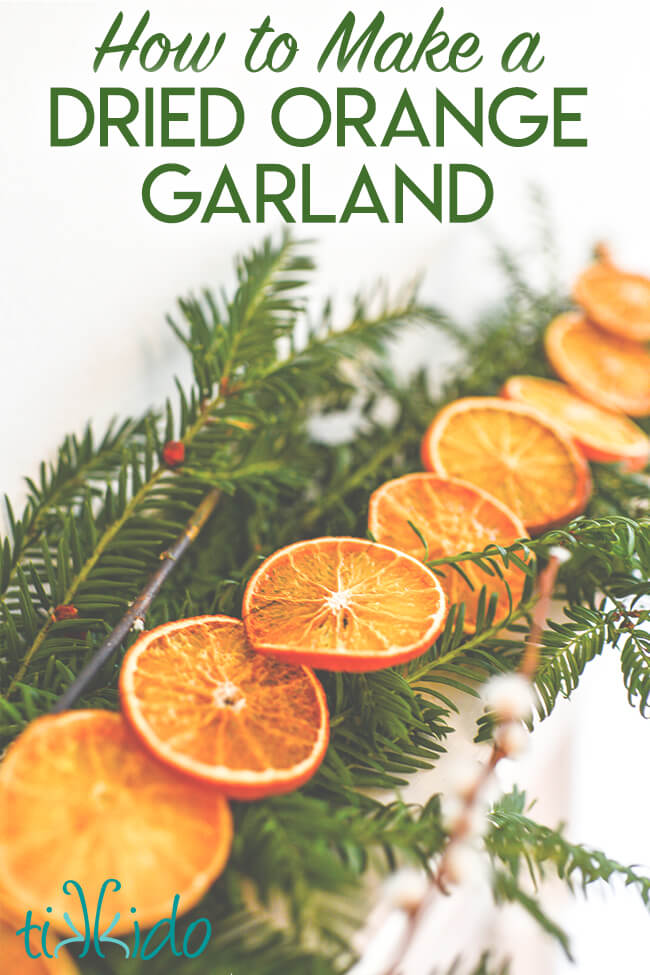 Check it here.
11. Toilet Paper Roll Snowflake Ornaments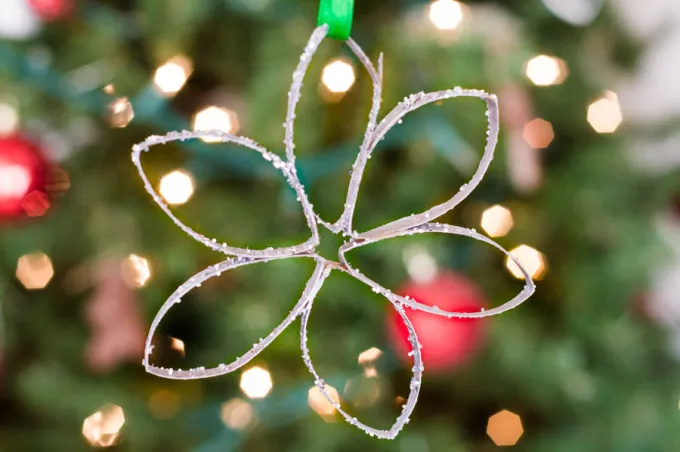 Check it here.
10. Mason Jar Lid Wreath Ornaments
Create your own Christmas tree ornaments in minutes with a Mason Jar Lid Wreath. Using twine, ribbons, and buttons, this homemade crafting activity is perfect for the holiday season.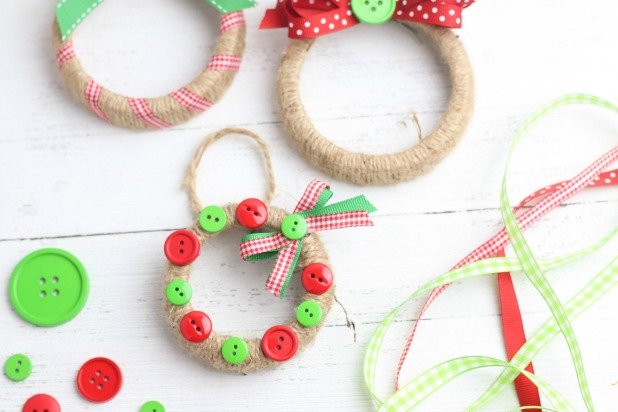 Check it here.
9. DIY Yarn Christmas Tree Ornaments
These DIY Yarn Christmas tree ornaments will greatly enhance the appearance of your Christmas tree, making it more appealing for Santa's arrival. They are a favorite among Christmas yarn crafts enthusiasts.
Check it here.
8. Snowball Wreath
This is my version of a pom-pom wreath, which I'm naming the Snowball Wreath since I reside in a desert and have limited knowledge about real snow. Christmas provides a wonderful opportunity to indulge in creativity with these fantastic ideas for the holiday season.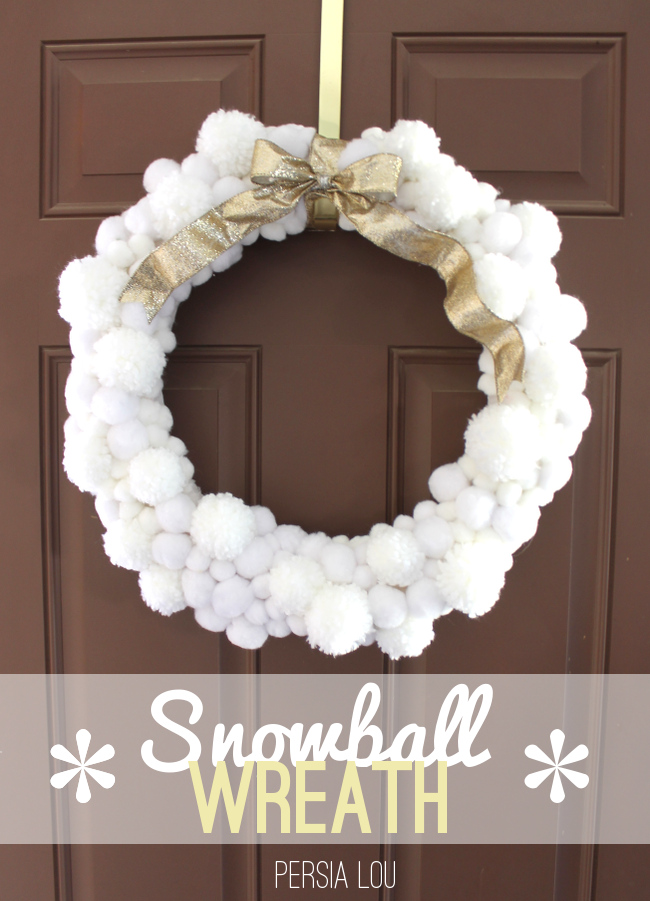 Check it here.
7. How to Make Recycled Tin Can Snowmen for Christmas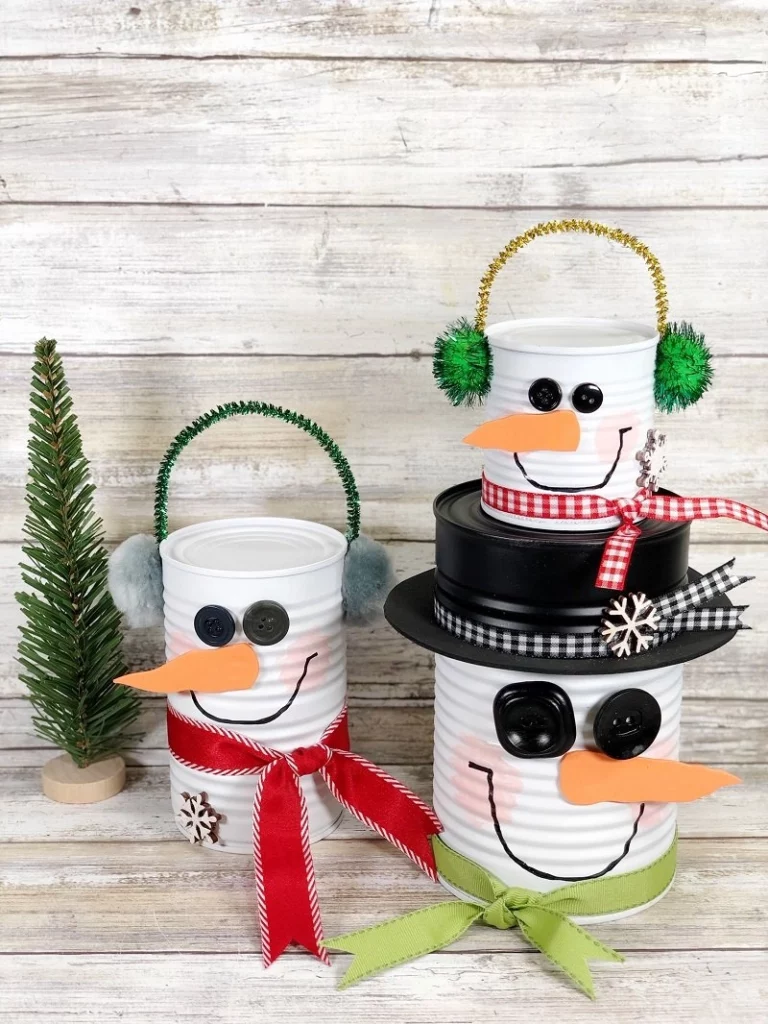 Check it here.
6. NICE LIST ELF QUOTE SIGN
Create a festive sign using a stencil, drawing inspiration from a famous quote in the movie, Elf!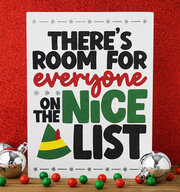 Check it here.
5. Cute Christmas Gnome Craft to Make for the Holidays
Create festive holiday decorations with this delightful Christmas gnome craft. Follow these steps to bring this charming project to life!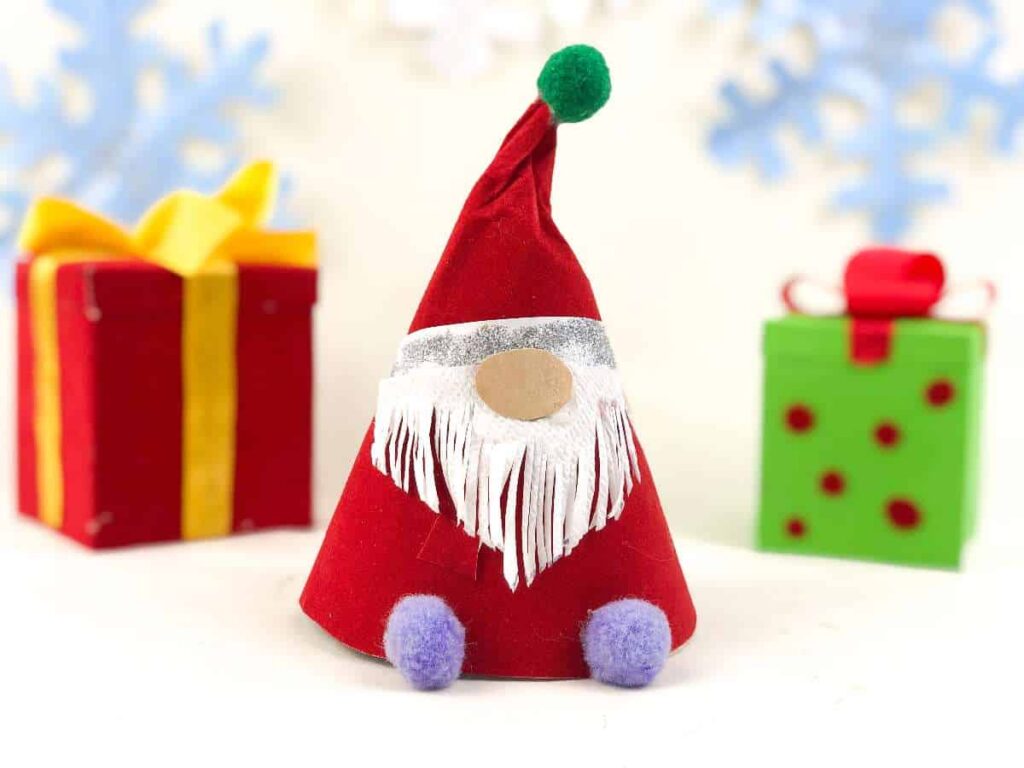 Check it here.
4. ADORABLE CHRISTMAS TREE CRAFT FOR BABIES FIRST CHRISTMAS
This Christmas tree activity for infants and young children is highly enjoyable for them to create, and it can be made even more personal by including a photograph!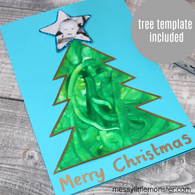 Check it here.
3. Craft Stick Christmas Ornaments
These adorable and simple Christmas ornaments made from popsicle sticks are ideal for getting little kids involved! With just a few inexpensive materials and half an hour, you can create these delightful decorations.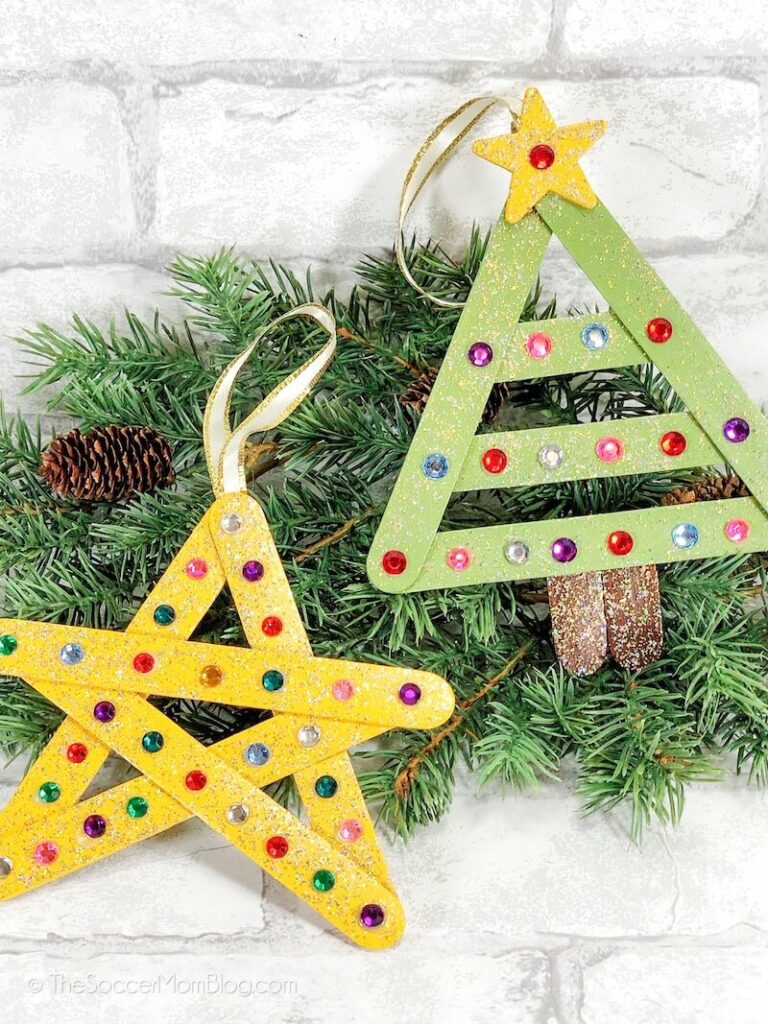 Check it here.
2. Christmas Candy Cane Ice Skate Ornaments
Make Candy Cane Ice Skate Ornaments, a simple Christmas craft for children.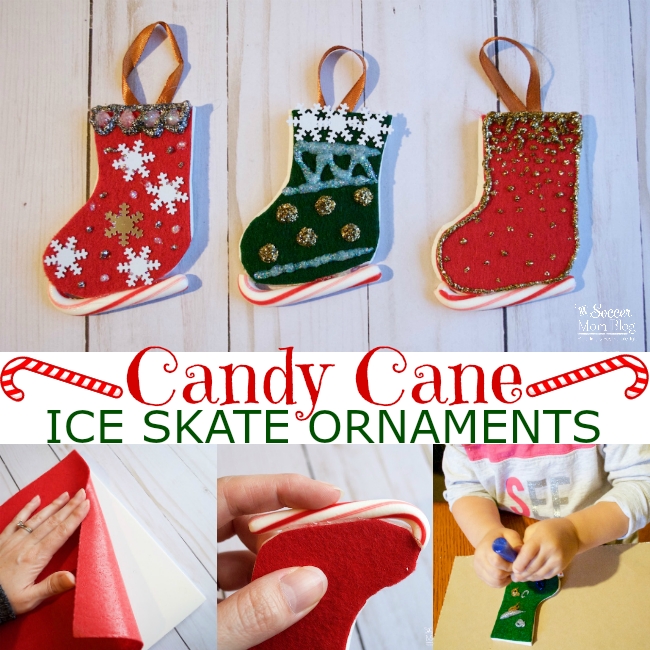 Check it here.
1.Christmas Pom Pom Pillow – From Placemats
Christmas pillows can be quite expensive. However, with a little effort and a small budget, you can find a quality pillow at an affordable price. I purchased this Christmas Pom Pom Pillow for less than $10, and it rivals the quality of department store pillows.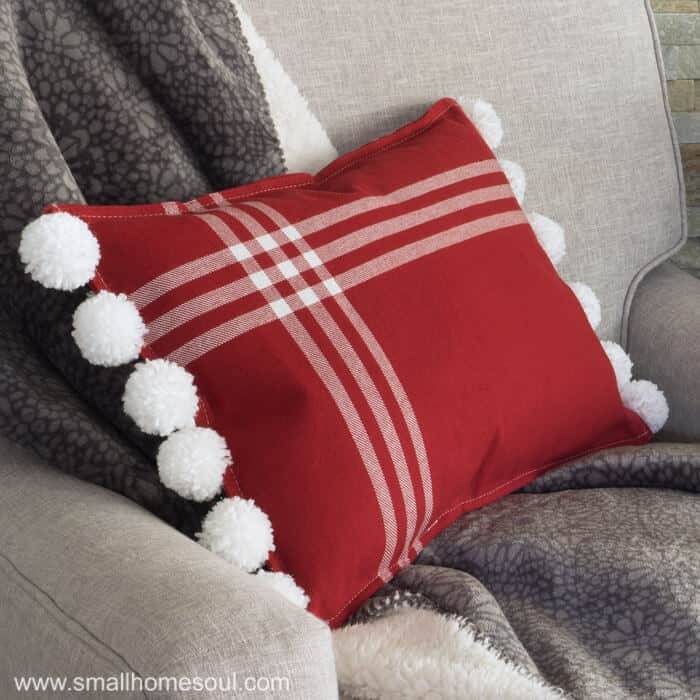 Check it here.
Remember to involve family and friends in these DIY projects to make it a fun and collaborative experience. Personalized decorations and crafts will not only add a unique touch to your home but also create cherished memories for years to come.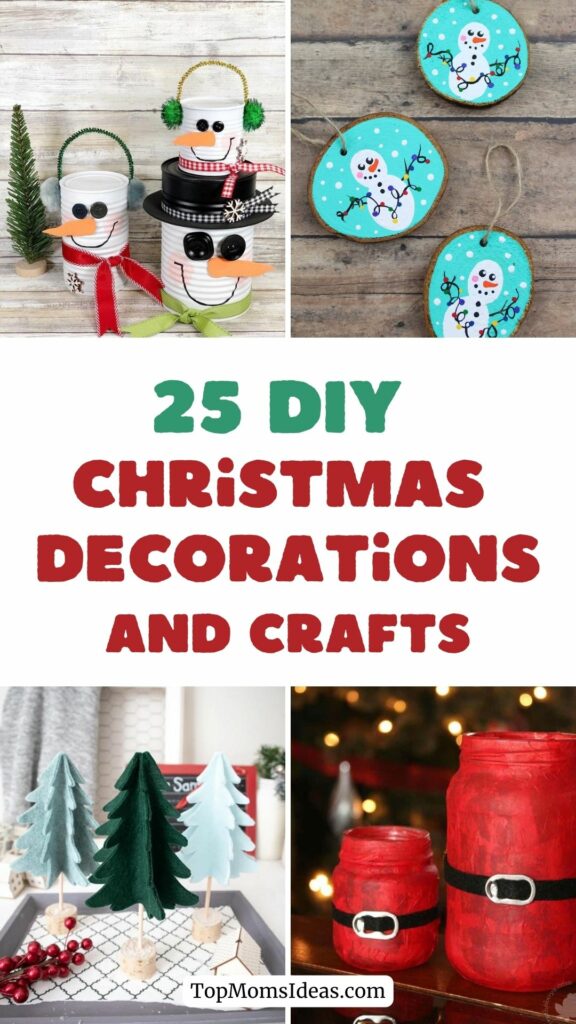 25 Creating DIY Christmas Decorations and Crafts