Creating a Christmas wreath decorated with dried oranges is a festive and natural way to add a touch of holiday charm to your home. Here's a step-by-step guide on how to make one: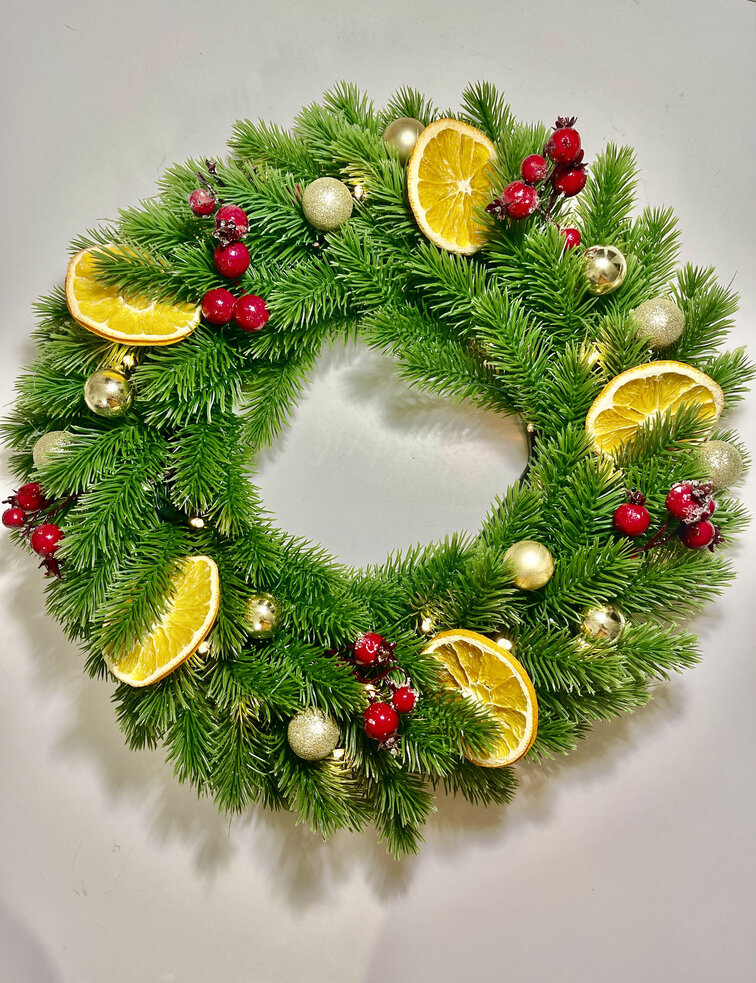 How to Make a Homemade Christmas Wreath
To make your wreath, you'll need to grab base wreath form.
Evergreen wreath
Dried oranges
Christmas ornaments
Berries (red color)
Hot glue gun
How to Make a Homemade Christmas Wreath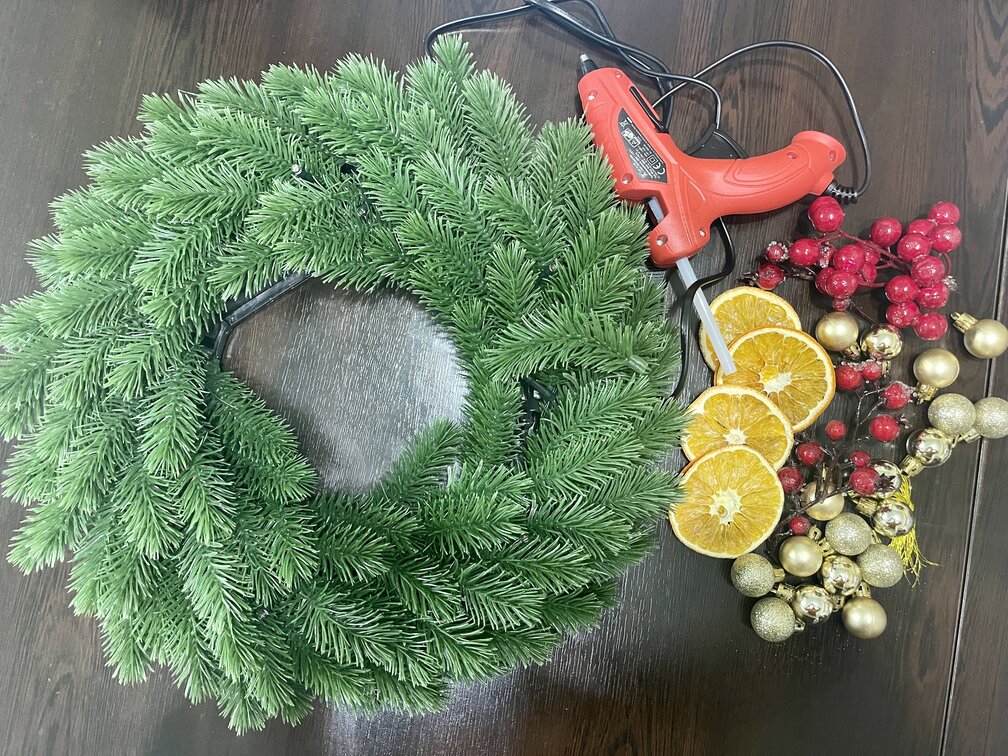 If you're making your own dried orange slices, thinly slice the oranges and bake them at a low temperature (around 200°F or 93°C) for 2-3 hours, flipping them occasionally, until they are completely dried.
Decorate with Ornaments:
Add your small ornaments, such as Christmas baubles, to the wreath. You can attach them using hot glue.
Design Your Layout:
Lay out your wreath base and arrange your dried orange slices, and ornaments on it to get an idea of the design you want.
Once all your elements are in place, go over the wreath and make any necessary adjustments to ensure everything is secure.
Hang Your Wreath:
Find a suitable place to display your beautiful dried orange Christmas wreath. You can hang it on your front door, above the fireplace, or anywhere that adds holiday cheer to your home.
How to Make a Homemade Christmas Wreath