Fall is a wonderful season for cooking, with an abundance of fresh ingredients like apples, pumpkins, squash, and hearty greens. Here are 15 healthy and easy fall recipes to enjoy: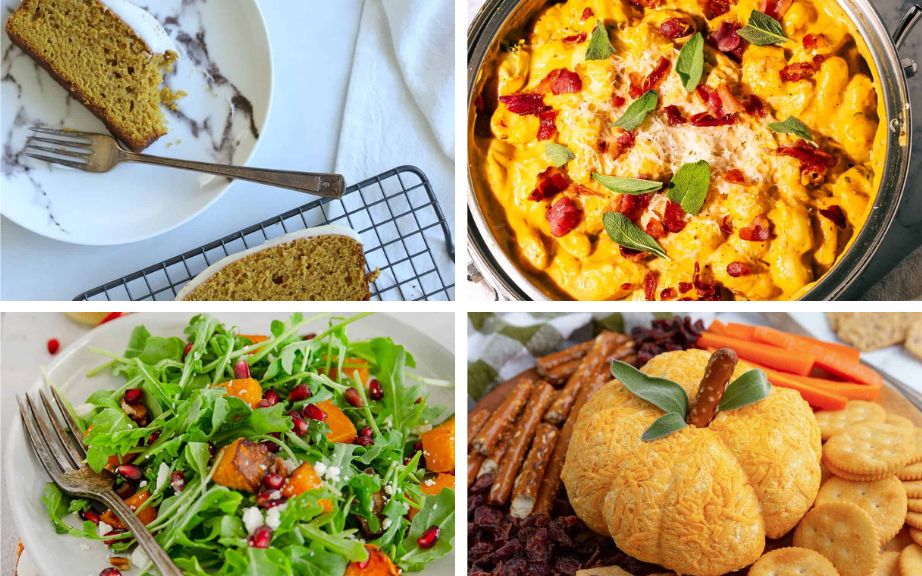 15. Easy Mini Apple Pies
These small apple pies are a traditional treat that may be served hot and sweet at any time of year. They are baked in muffin tins and have a buttery and flaky puff pastry exterior with a wonderfully gooey apple inside. The pies are topped with a gorgeous pie top, which adds to their allure. They have a wonderful apple spice scent and are best served fresh from the oven.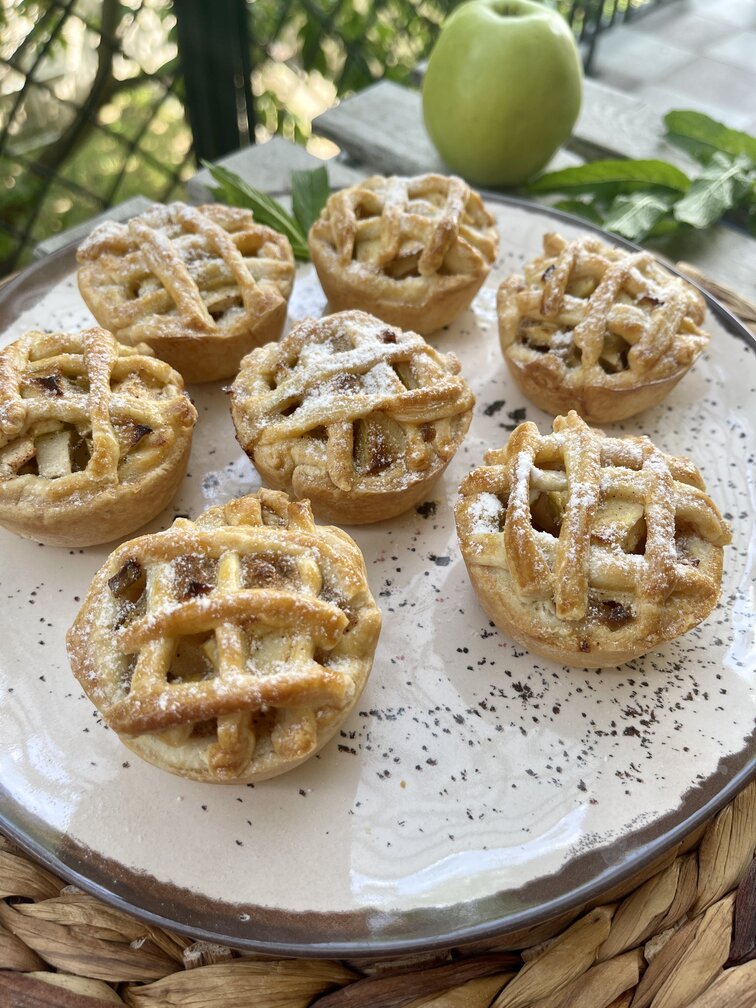 Check it here.
14. Sweet Potato Pie Recipe
This Southern Sweet Potato Pie comes together quickly thanks to basic ingredients and spicy spices. It will undoubtedly become your favorite fall and Thanksgiving dessert dish.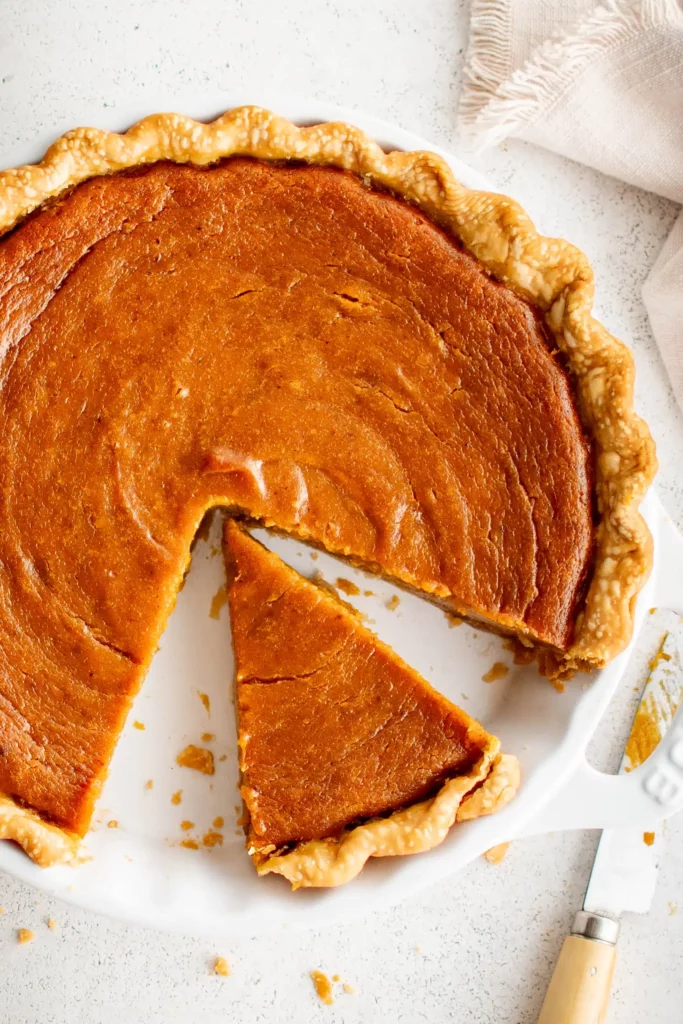 Check it here.
13. Creamy Gnocchi with Pumpkin Sauce and Bacon
This creamy and cheesy Gnocchi with Pumpkin Sauce is a wonderful and cozy pumpkin-themed supper. It's sure to get you in the mood for fall and become a new family favorite!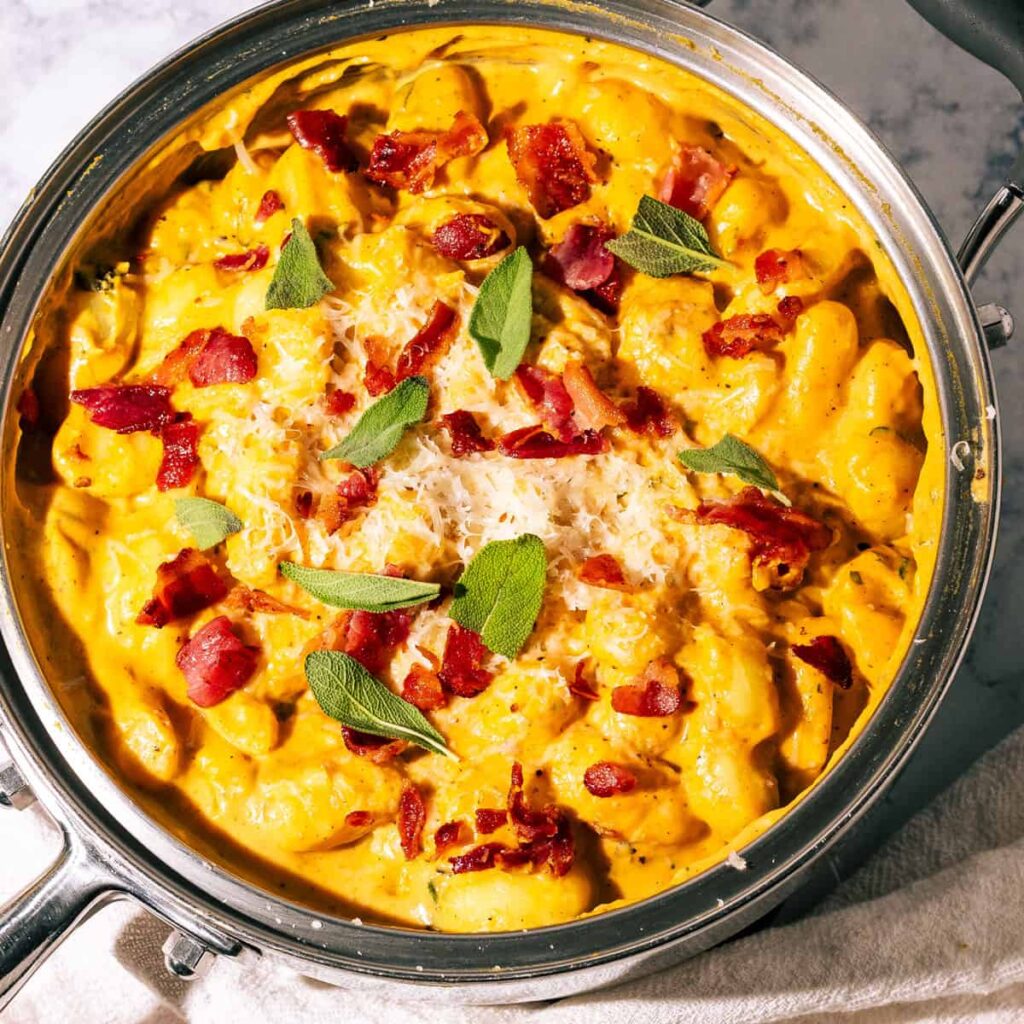 Check it here.
12. EASY PUMPKIN SNACK CAKE RECIPE
This rich and fluffy pumpkin snack cake recipe is simple to make. Made from scratch in 15 minutes with only a few healthy ingredients. This pumpkin delight is easy to make!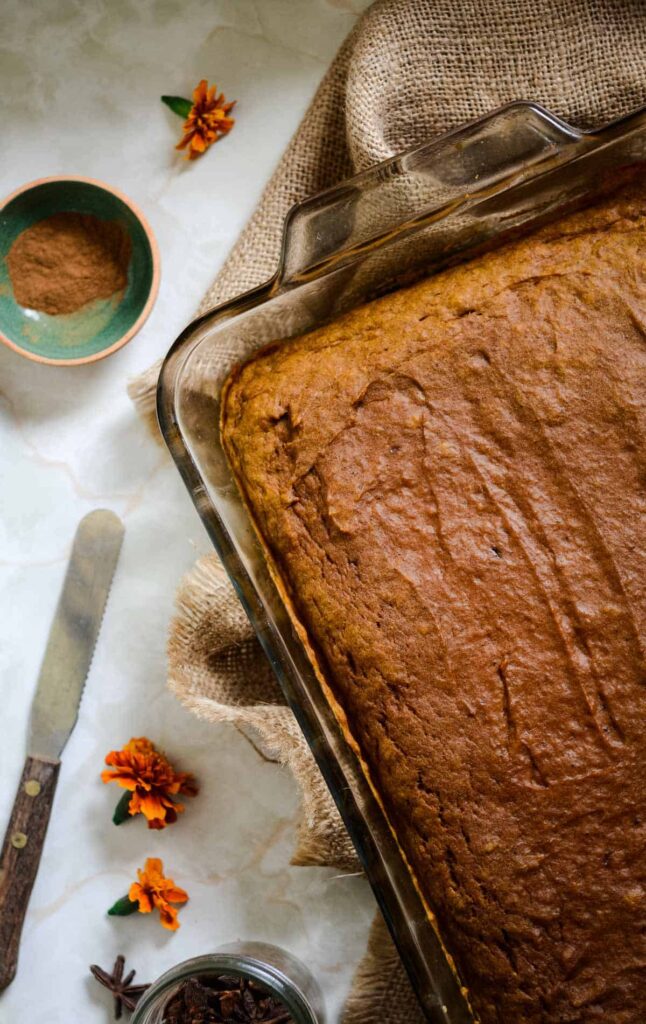 Check it here.
11. PUMPKIN BREAD WITH CREAM CHEESE FROSTING
The BEST Fall Dessert is this Pumpkin Bread with Cream Cheese Frosting! It officially begins the Christmas season. This bread is moist, tasty, and difficult to put down.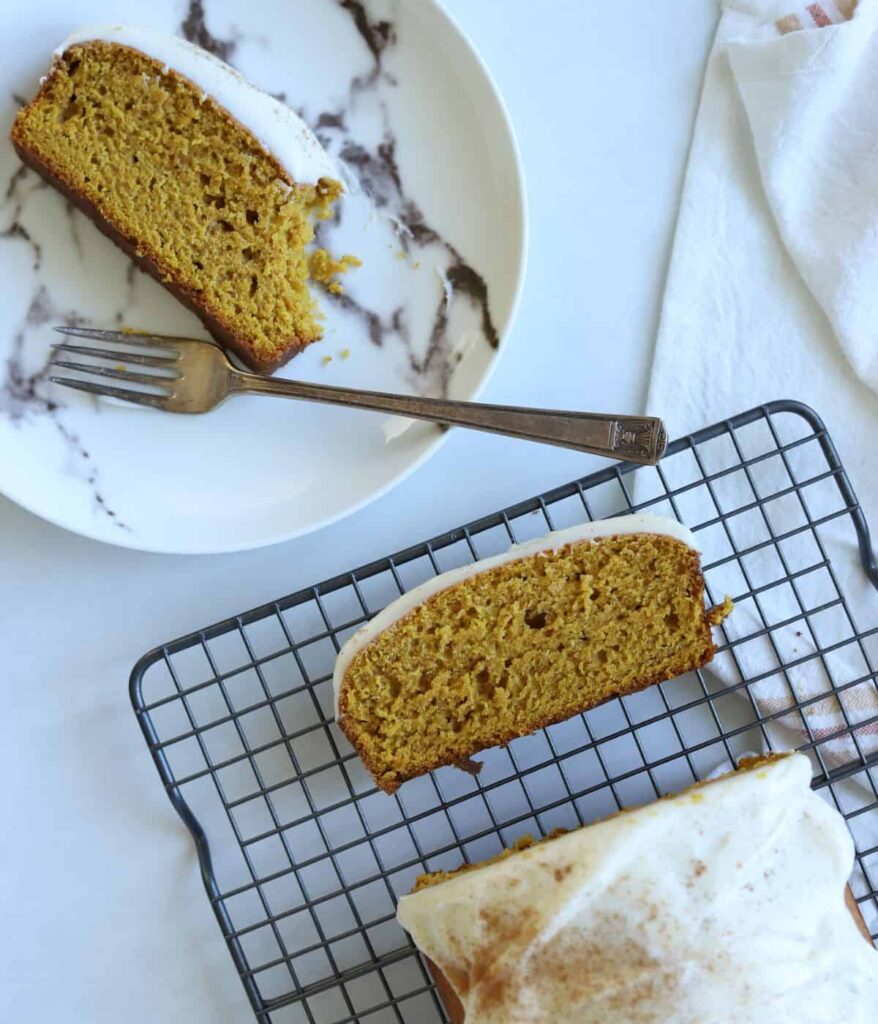 Check it here.
10. Fig and Goat Cheese Crostini
Try this simple and sophisticated appetizer recipe: Fig and Goat Cheese Crostini. The combination of creamy goat cheese and fresh figs on a crispy crostini toast is sure to impress your guests!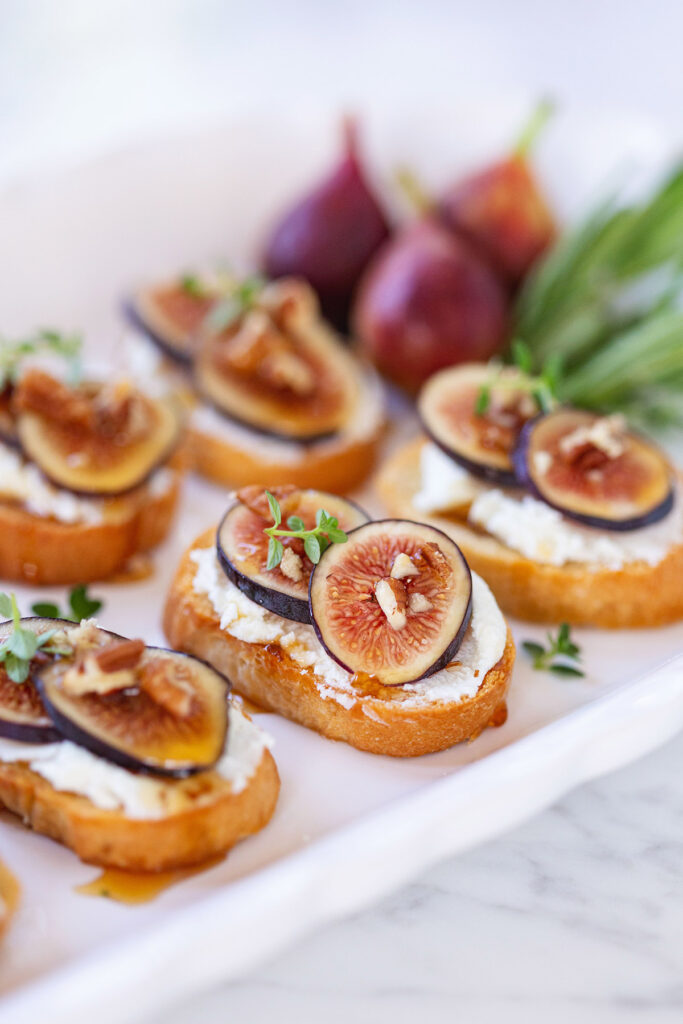 Check it here.
9. PUMPKIN SHAPED CHEESE BALL
This delicious Cheese Ball, shaped like a pumpkin, is filled with cheese, infused with cozy spices, and made with real pumpkin puree! It's simpler than it appears, and your visitors will believe it required a lot of time and effort to make.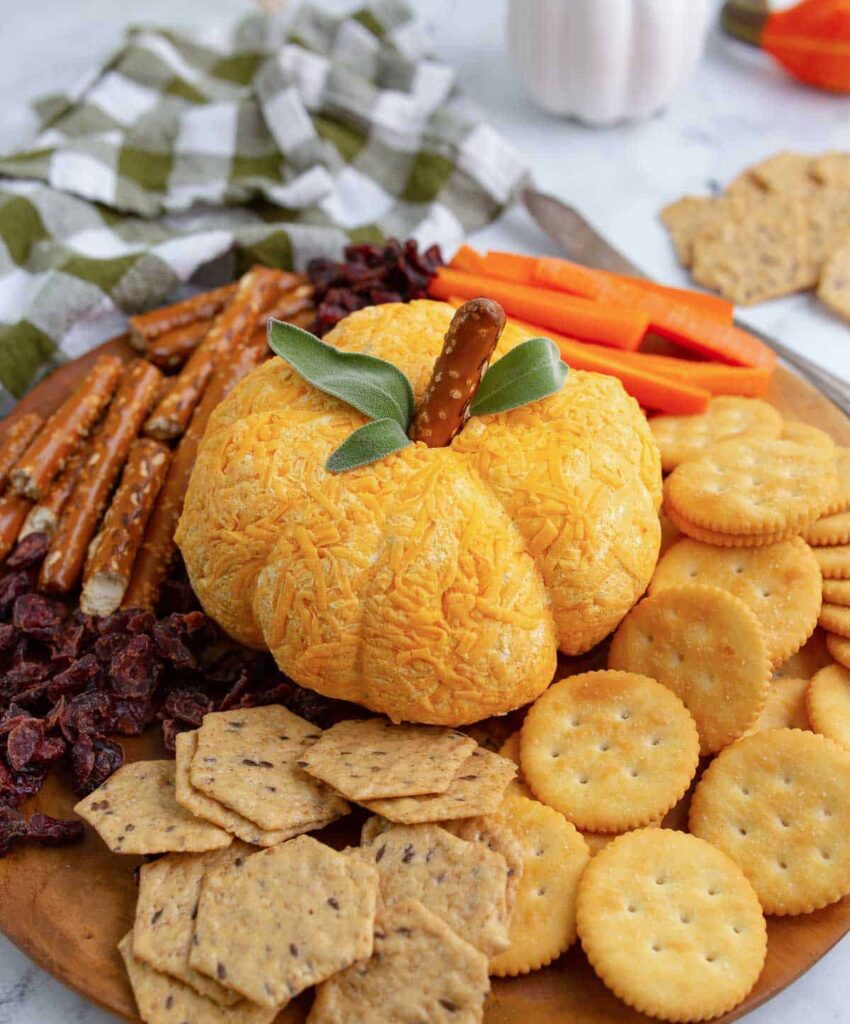 Check it here.
8. PUMPKIN SPICE CAKE POPS
These delightful cake pops are flavored with pumpkin spice and designed to resemble adorable little pumpkins! This enjoyable autumn dessert is ideal for gatherings or school settings.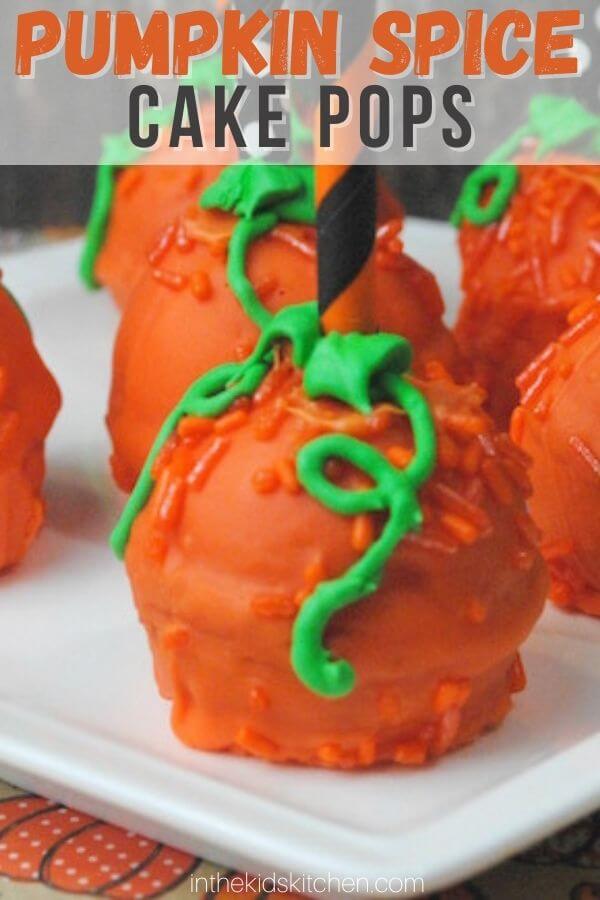 Check it here.
7. Arugula and Butternut Squash Salad
This salad features arugula and roasted butternut squash, garnished with pecans, pomegranate seeds, feta cheese, and an orange vinaigrette. It is ideal for the autumn and winter months and adds a delightful touch to any holiday spread.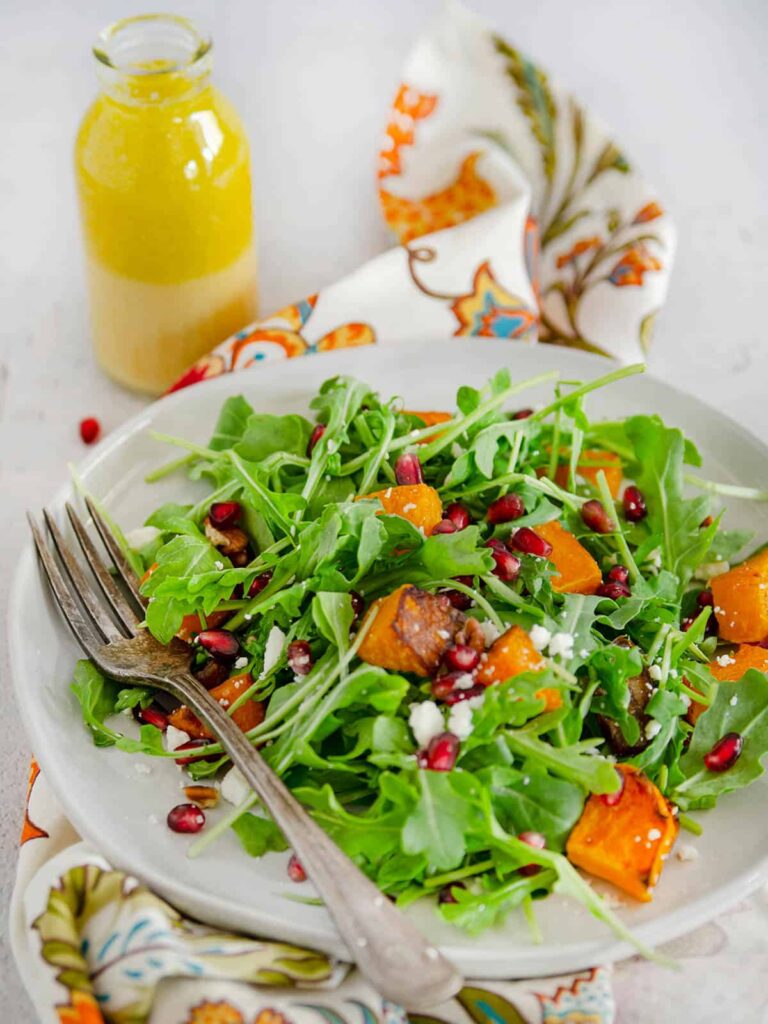 Check it here.
6. PUMPKIN SUGAR COOKIES
These Pumpkin Sugar Cookies are deliciously sweet, incredibly soft, and have a delightful pumpkin taste. They are made without eggs and have a chewy texture. With a maple glaze drizzle on top, these cookies are suitable for those with gluten and nut allergies. They can also be made vegan. Plus, you only need to chill the dough for 30 minutes before baking!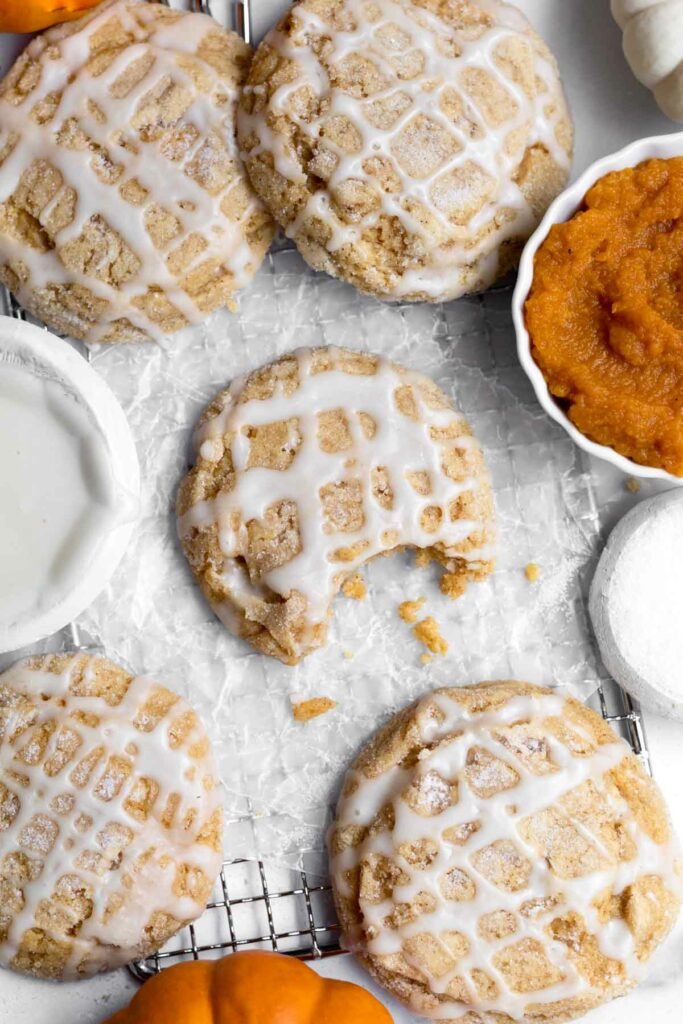 Check it here.
5. 4 INGREDIENT PUMPKIN MOUSSE
You will absolutely adore this pumpkin mousse recipe! This delightful mousse can be whipped up in minutes using only 4 ingredients. It is not only scrumptious on its own, but can also be used as a filling for pies, icing for cakes, and more.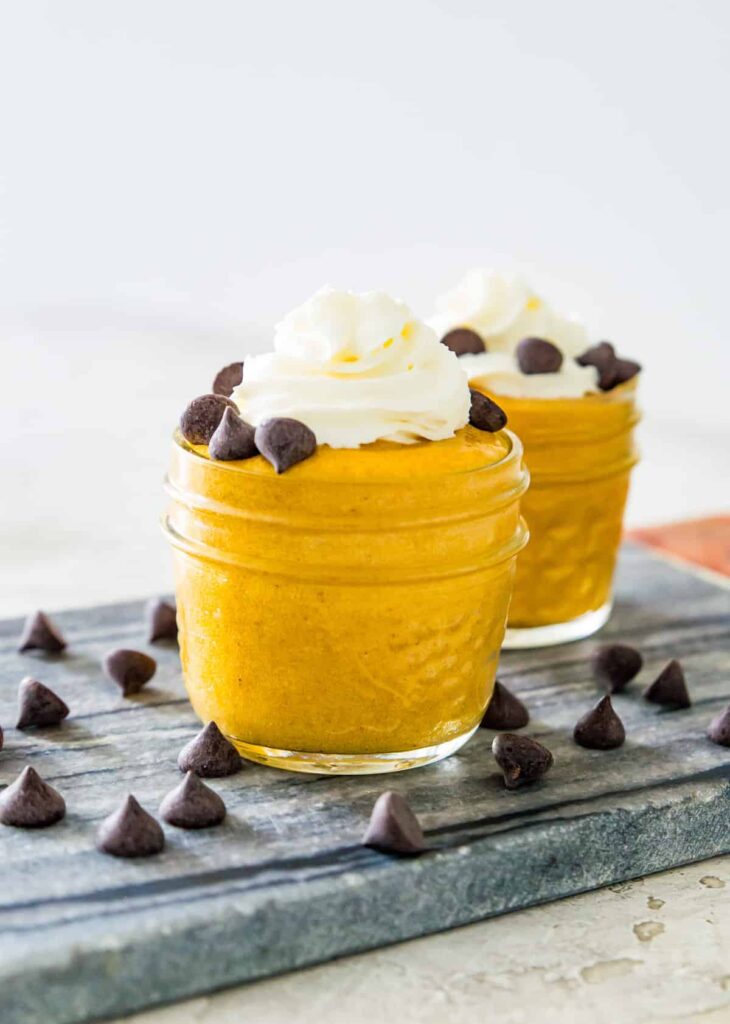 Check it here.
4. BUTTERNUT SQUASH AND RED PEPPER SOUP
This recipe is for the ultimate butternut squash and red pepper soup. It is both healthy and delicious, thanks to its combination of roasted red peppers, butternut squash, coconut milk, broth, and spices. This soup has a luxurious and creamy flavor that will satisfy your taste buds. Plus, it is dairy-free, gluten-free, and vegan-friendly. The best part is that it makes fantastic leftovers.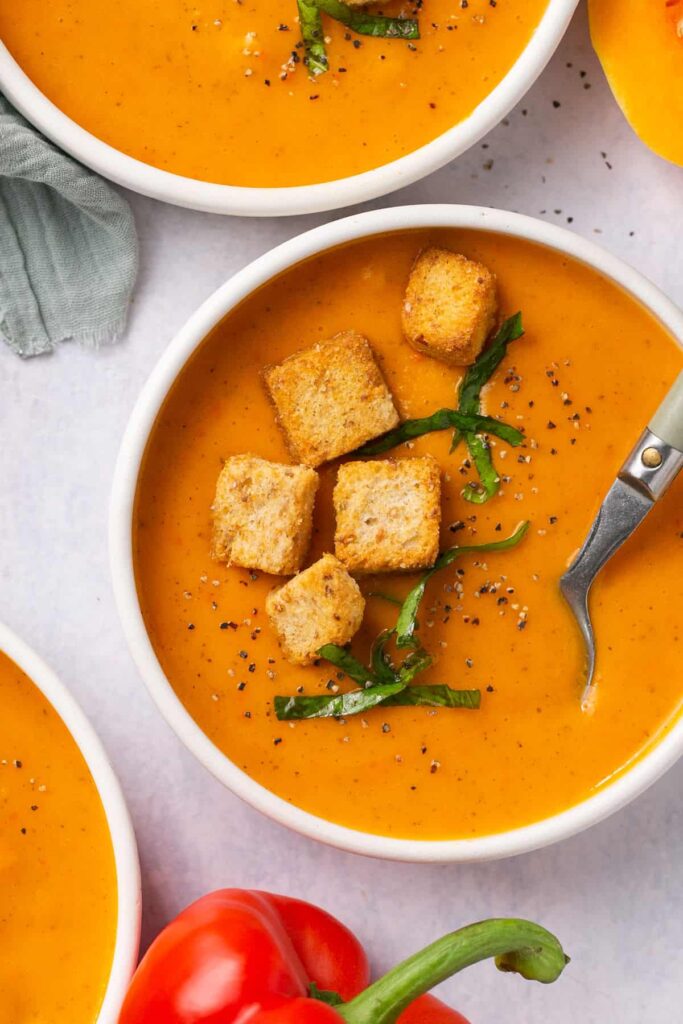 Check it here.
3. The BEST Pumpkin Cobbler Recipe
Indulge in the autumn season's delights with every mouthful of this scrumptious Pumpkin Cobbler. It boasts a similar texture to my beloved pumpkin bread, but with a lighter, fluffier feel. And don't forget about the delectable sauce at the bottom of the pan that is simply irresistible!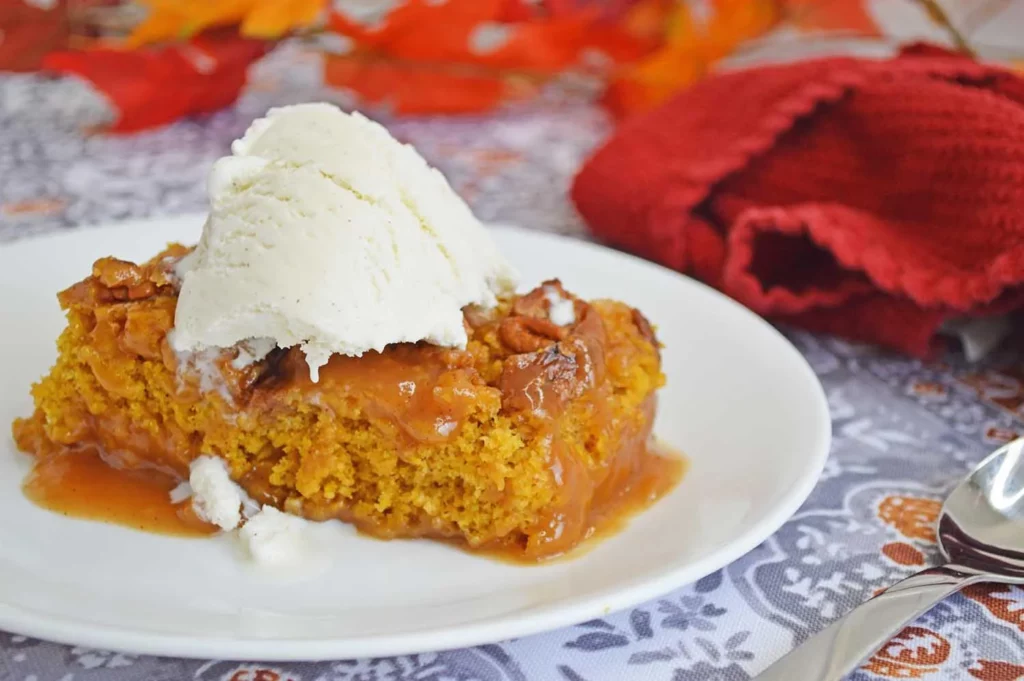 Check it here.
2. APPLE BREAD WITH CINNAMON FROSTING
A delicious treat that rivals sliced bread is Apple Bread with Cinnamon Frosting. Packed with Honeycrisp apples and generously topped with cream cheese frosting infused with cinnamon, this easy-to-make bread is a delightful option to add variety to your morning meals.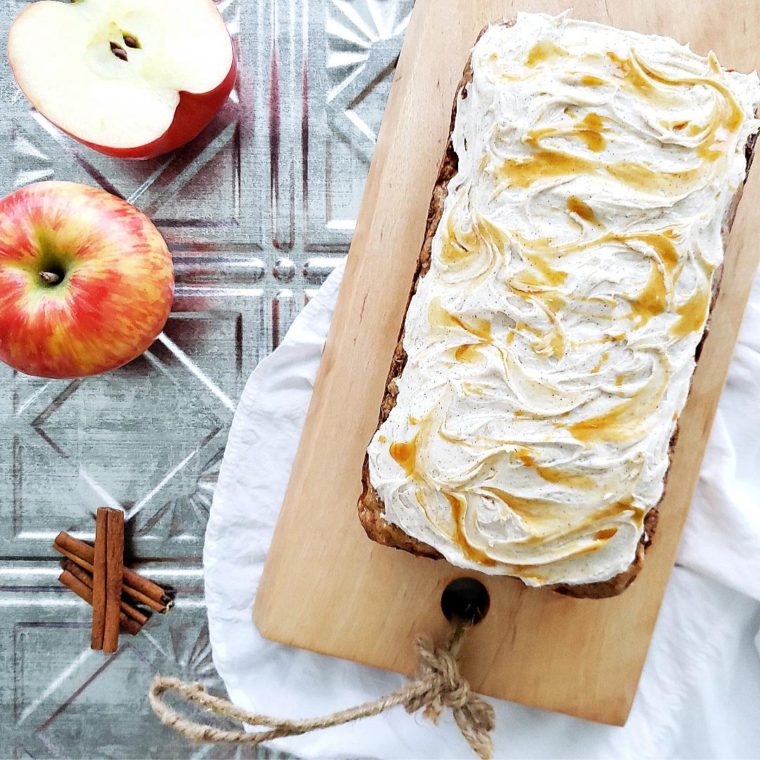 Check it here.
1. Chicken Mushroom Casserole Recipe
The chicken mushroom casserole recipe is a delectable and filling dish consisting of chicken, mushrooms, and usually a creamy sauce, all cooked together in a casserole dish. It's a comforting meal that's ideal for family meals and get-togethers.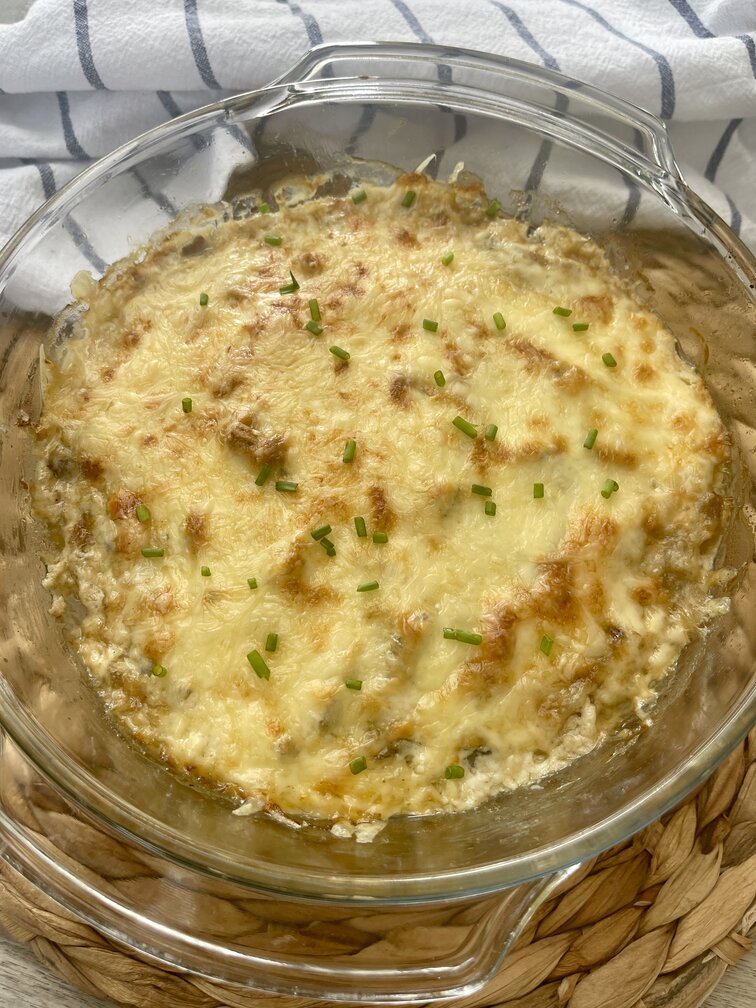 Check it here.
These recipes are not only delicious but also packed with the flavors of fall while being nutritious. Enjoy the cozy and comforting meals that this season has to offer!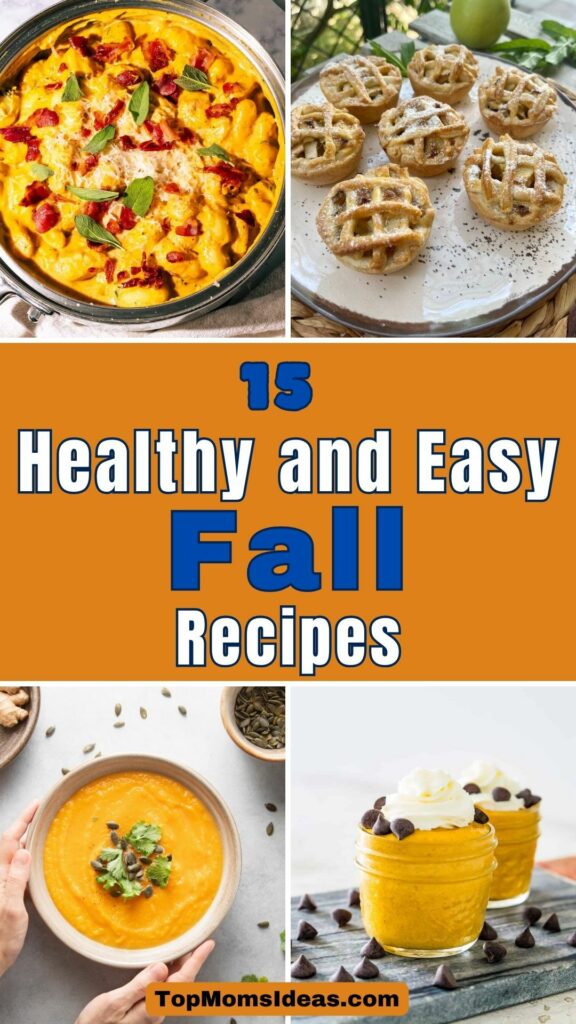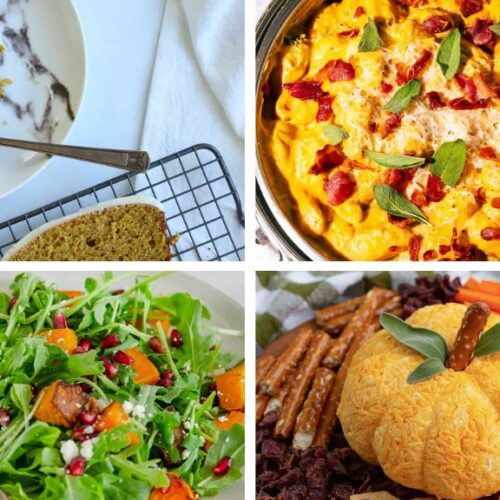 15 Healthy and Easy Fall Recipes
Fall is a wonderful season for cooking, with an abundance of fresh ingredients like apples, pumpkins, squash, and hearty greens.
Ingredients
APPLE BREAD WITH CINNAMON FROSTING

Easy Mini Apple Pies

BUTTERNUT SQUASH AND RED PEPPER SOUP
Instructions
Choose any healthy fall recipes from the post that you like.

Click on the link below the photo to get the full recipes and instructions.

Try the best healthy and easy fall recipes and share your photo under my pin on Pinterest!